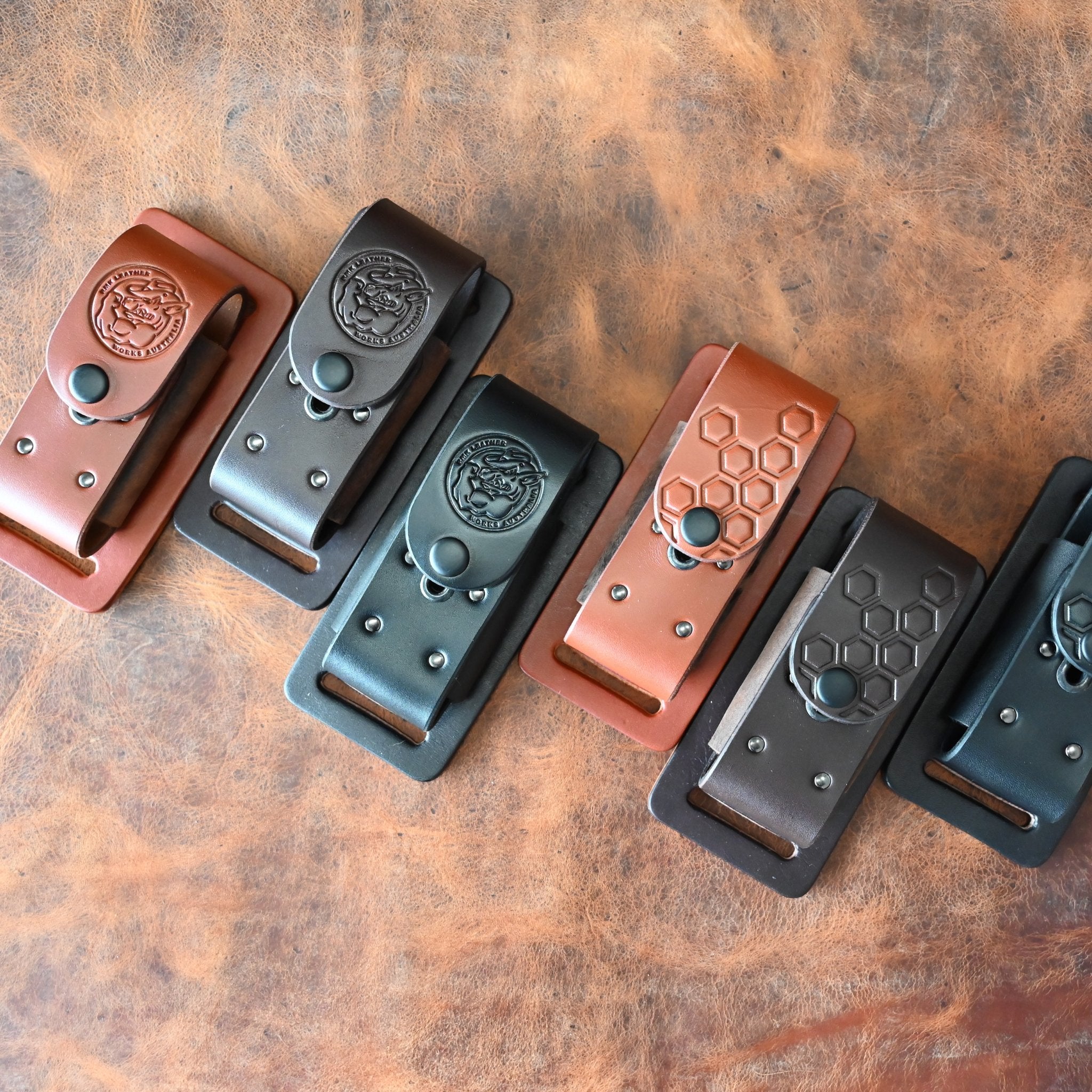 Pouches & Holsters
Welcome to RMK Leather Works, where we aim to craft the best leather pouches and holsters in Australia. We understand the frustration of factory made holsters that are not only poor in quality but also have a short lifespan. That's why we strive to create practical, stylish and longer-lasting leather pouches and holsters that have been tried and tested by RMK fans for years now.
Our collection of pouches and holsters save room in your pockets by securely carrying your daily essentials on your hip. Designed for carrying multi-tools, flash lights and pens, our small family team handcrafts each piece here in Australia using only premium leathers in a variety of colours. We offer belt loop and spring steel clipped holsters to suit your needs and multiple models to suit the wide range of pocket tools on the market.
We put a lot of effort into the design and testing of our holsters to ensure a great secure fit for your multi-tool. Make sure to select the right holster for your multi-tool and flashlight to ensure a nice snug retention fit. For the security conscious, our dedicated Leatherman holsters feature a keeper flap with a handy adjustable snap, providing an extra inch of vertical adjustment to suit a wider range of multitools.
Please note that RMK pouches and holsters are made to order, so please shop our Ready to Ship Collection if you're meeting a deadline or get in touch. Browse our collection today and find the perfect piece for you!
Because We Care
RMK orders are shipped across the globe in enviromentally friendly mailers
Made By Us
Shop with confidence! Australian made products backed by customer reviews