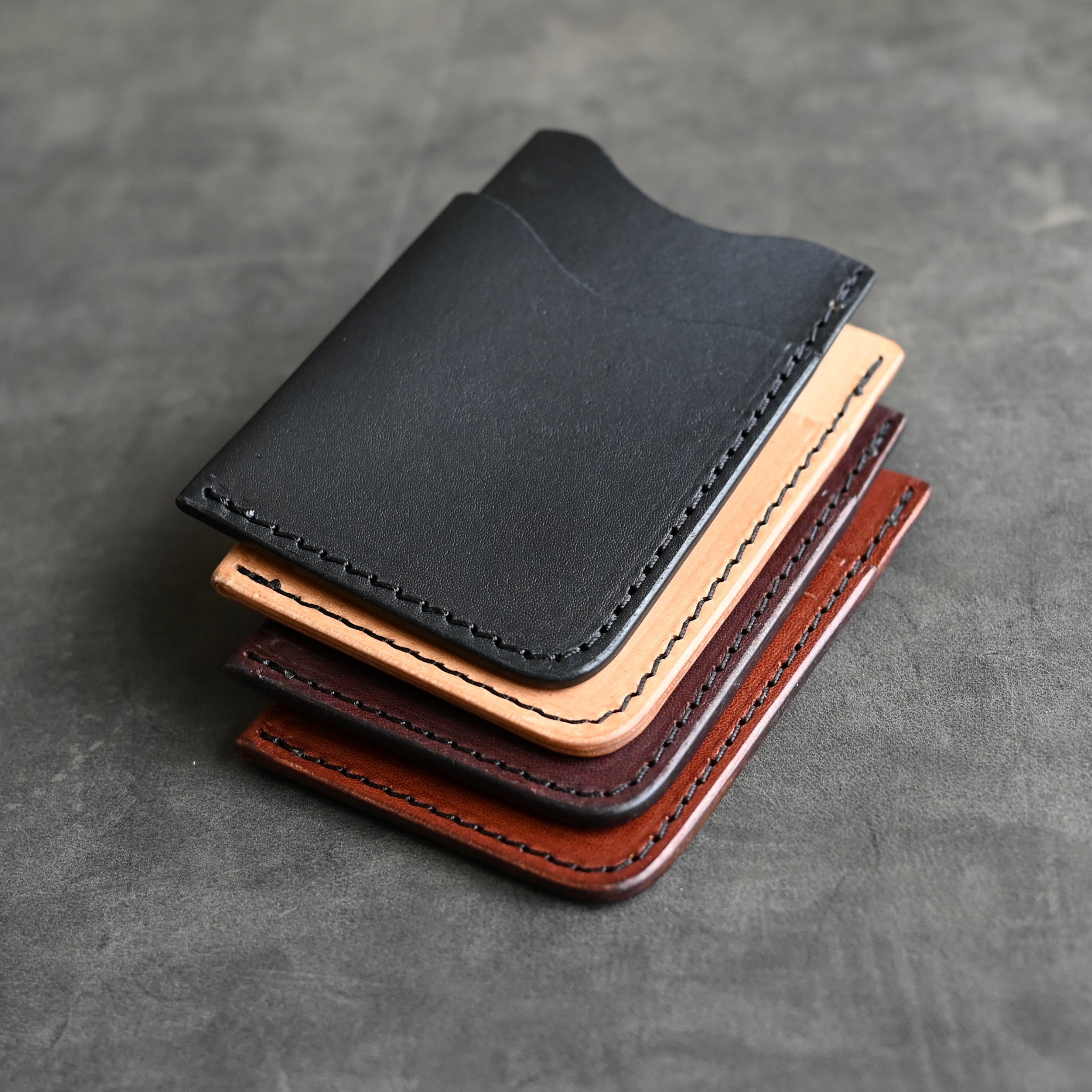 Minimalist Card Wallets
Welcome to our collection of minimalist card wallets. Our wallets are designed for the minimalist who values practicality and longevity over fast fashion. Each wallet is crafted from premium full grain Bovine or Kangaroo leathers, and handcrafted by our skilled team on the beautiful Sunshine Coast, Queensland.
Our wallets are more than just a place to store your cards and cash, they are a statement of your personal style and values. By choosing one of our wallets, you are choosing to invest in a product that will stand the test of time and patina with everyday use. Whether you're a busy professional, a student, or just someone who wants to simplify their life, our wallets are a great locally made choice.
So, if you're looking for a high-quality, minimalist card wallet or a thoughtful gift, you have come to the right place. 
Because We Care
RMK orders are shipped across the globe in enviromentally friendly mailers
Made By Us
Shop with confidence! Australian made products backed by customer reviews