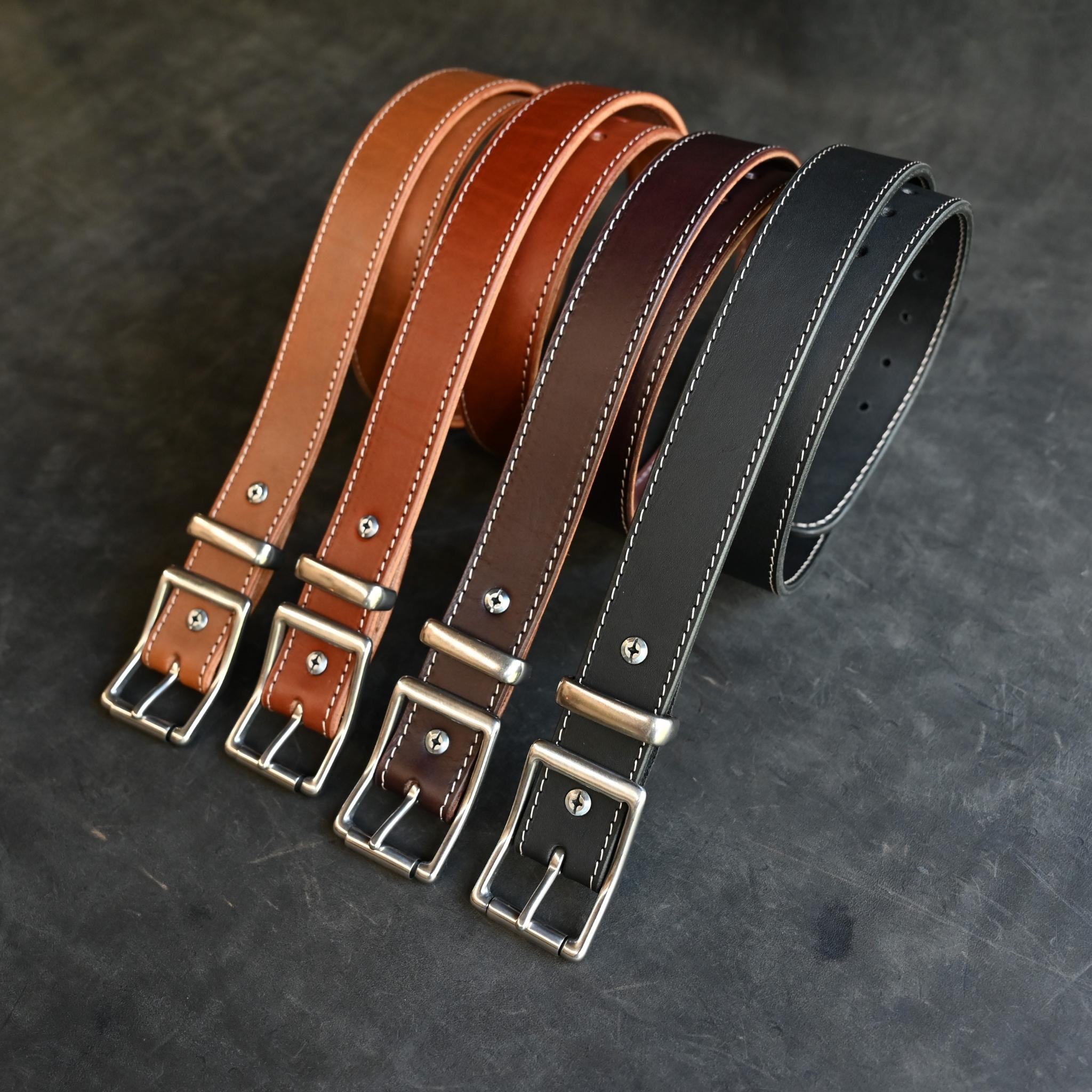 Belts
At RMK, we believe that a belt is not just an accessory, it's an investment. Our belts are hand crafted using only the best quality materials available, ensuring they are not only durable but also stylish.
Our men's leather belts are cut by hand straight from premium full gain leather sides, this ensures a robust hard-wearing belt that will last you for years to come. The buckles and belt keepers are secured with Chicago screws, this gives you the option to swap out buckles, giving you the ability to match it with any outfit. Each belt is bevelled, hand sanded, burnished and conditioned before leaving the shop, ensuring the best possible finish.
We understand the importance of a great fit, that's why each belt is custom made based on your size. Our range of plain, stitched, stamped and personalised leather belts offer a variety of options to suit any taste. For those who want something truly unique, we also offer a Secret message leather belt, which has a hidden message engraved on the underside of the strap, that only the wearer will see.
In a world where fast fashion is the norm, it's important to invest in a product that will stand the test of time. At RMK, we pride ourselves on offering a practical gift that will last a lifetime. Don't settle for sub-quality, invest in a RMK belt today.
Because We Care
RMK orders are shipped across the globe in enviromentally friendly mailers
Made By Us
Shop with confidence! Australian made products backed by customer reviews