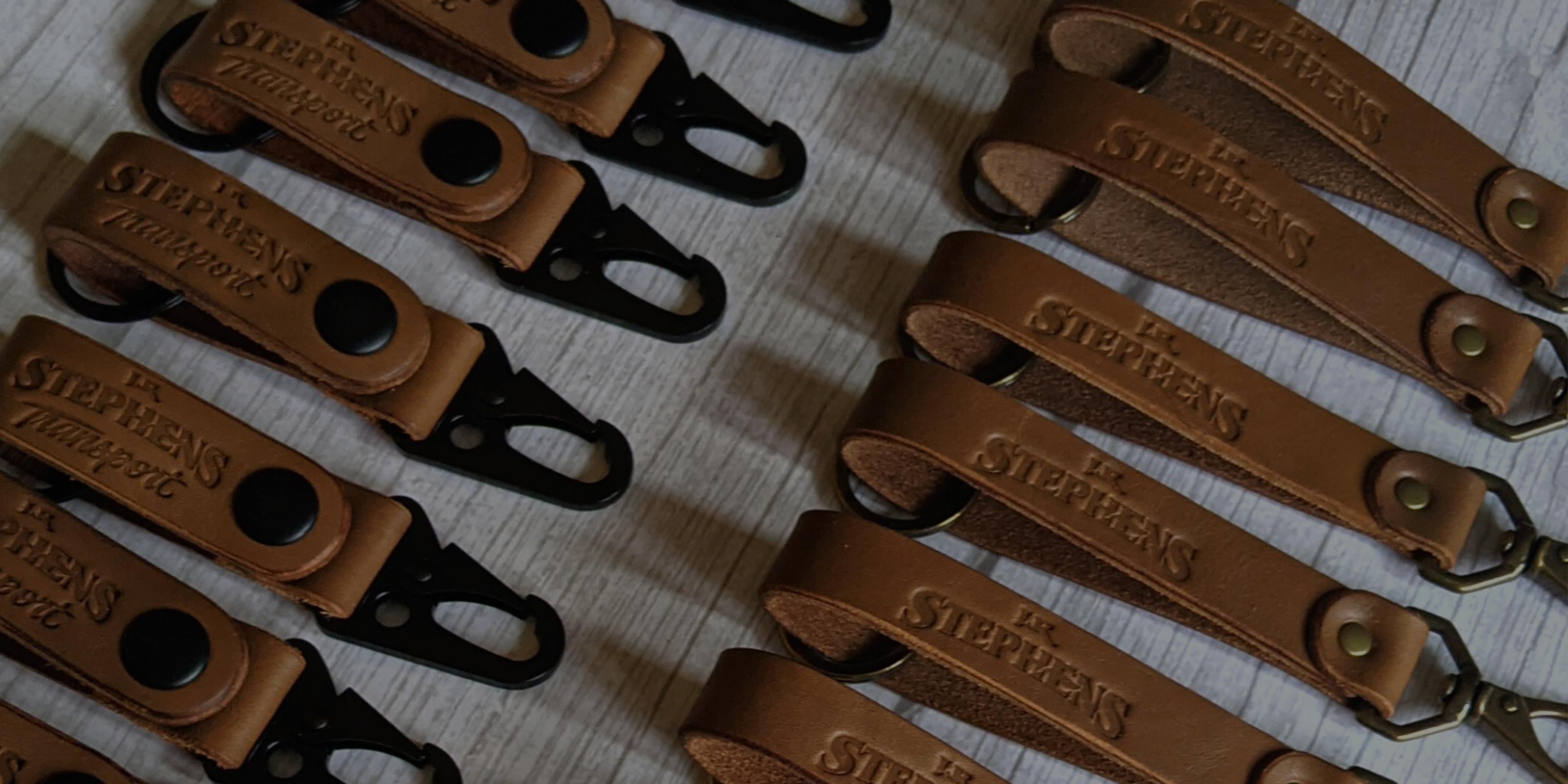 B2B PRODUCTS & SERVICES
Branded Product Labels - Wholesale - Custom Manufacturing
Leave a lasting impression on clients & staff
Since our decision to pursue leather work full-time 5 years ago, RMK Leather Co. has enjoyed providing more and more products & services to businesses across the country.
If you're looking for branded leather labels for the finishing touch on your own products or branded leather goods to give to clients or staff as corporate gifts, you have come to the right place! We love working with various businesses to create unique quality products & bring your vision to life.
Submit your enquiry via the form below and we'll get back to you as soon as possible.
SUBMIT ENQUIRY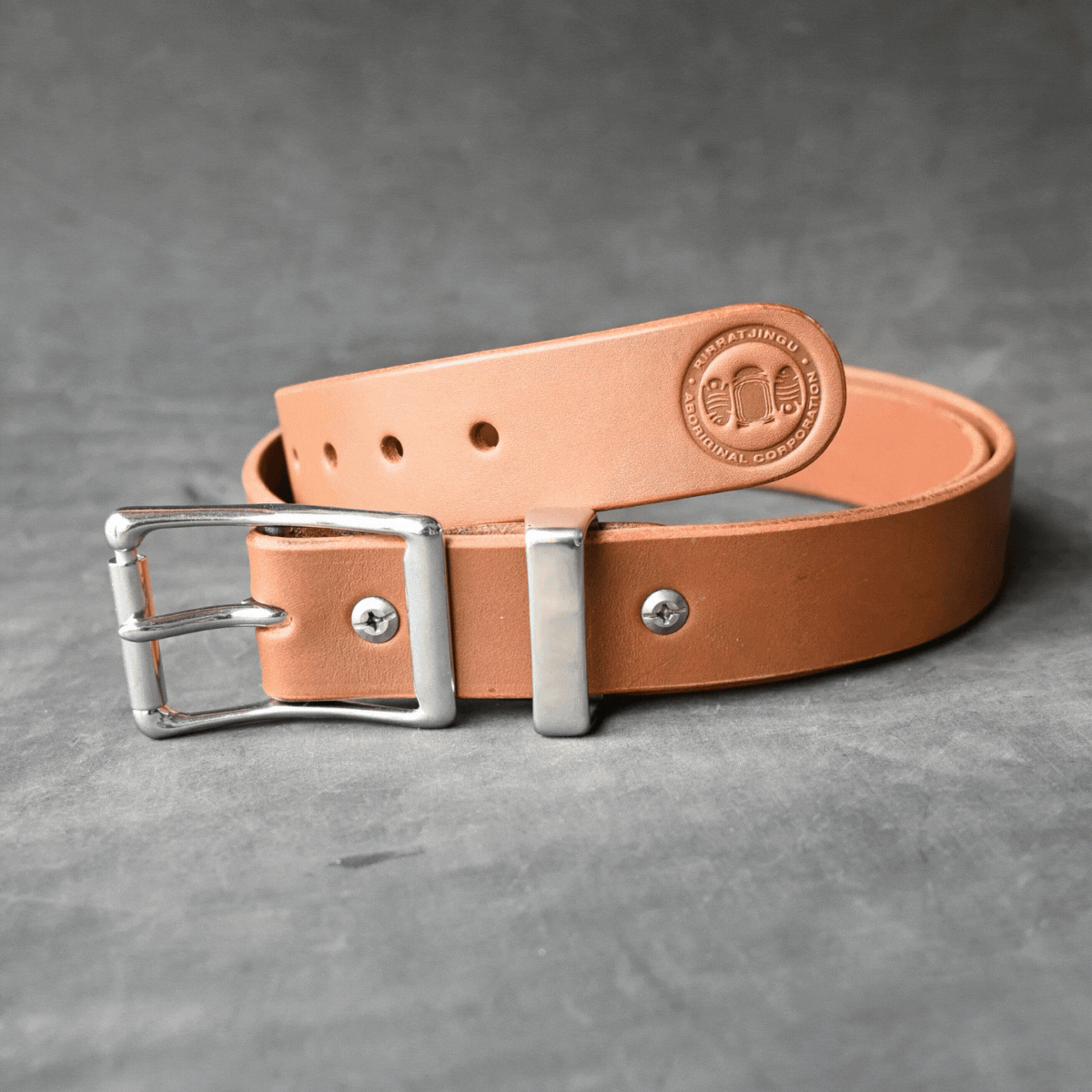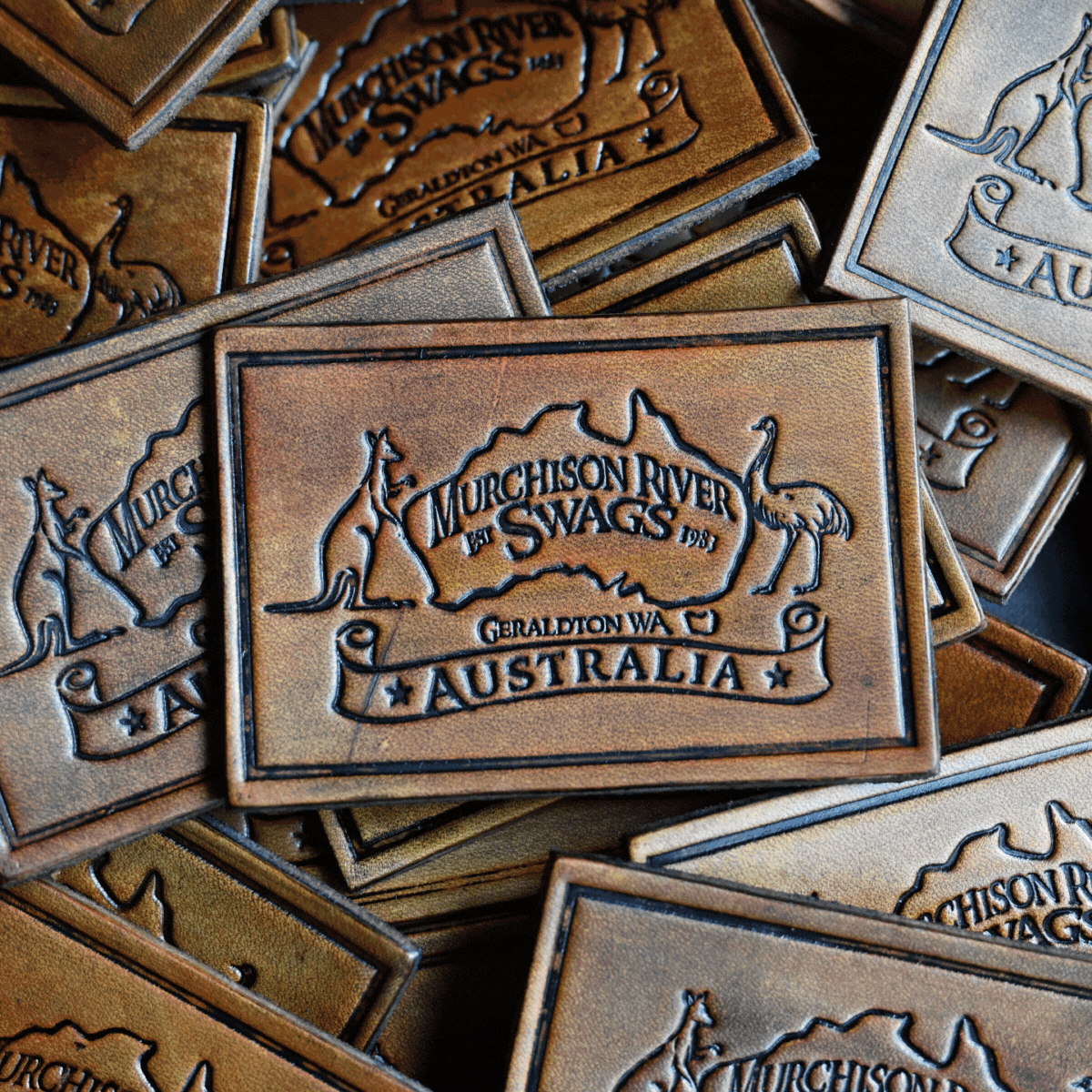 Proudly Supporting Australian Manufacturers
Murichison River Swags & Bags have a stellar reputation for quality Australian made products. For nearly 40 years people have said, ''If you're looking for really top quality, get a Murchison River Swag.'' They even have customers coming in now who were given a swag when they were a child, to buy a swag for their own kids. Now that's saying something! We are proud to supply them with full grain leather product labels for their swags and bags!
Stamped with 20 tons!
We make our own stamps in house and use a hydraulic clicker press to cut & stamp a variety of leather promotional products. Our key tags made with 5mm thick leathers are a popular choice for small branded leather goods.
Branded Belts That Last!
Stamping custom logos on to belts is no problem. Leave a lasting impression and give a practial gift that will actually get used.
I Want The Logo To POP!
We are here to help you find the right material and look for your brand. The labels for Murichson River Swags & Bags have come a long way since we sent out the original samples years ago. Now there are thousands of them sewn on to their quality products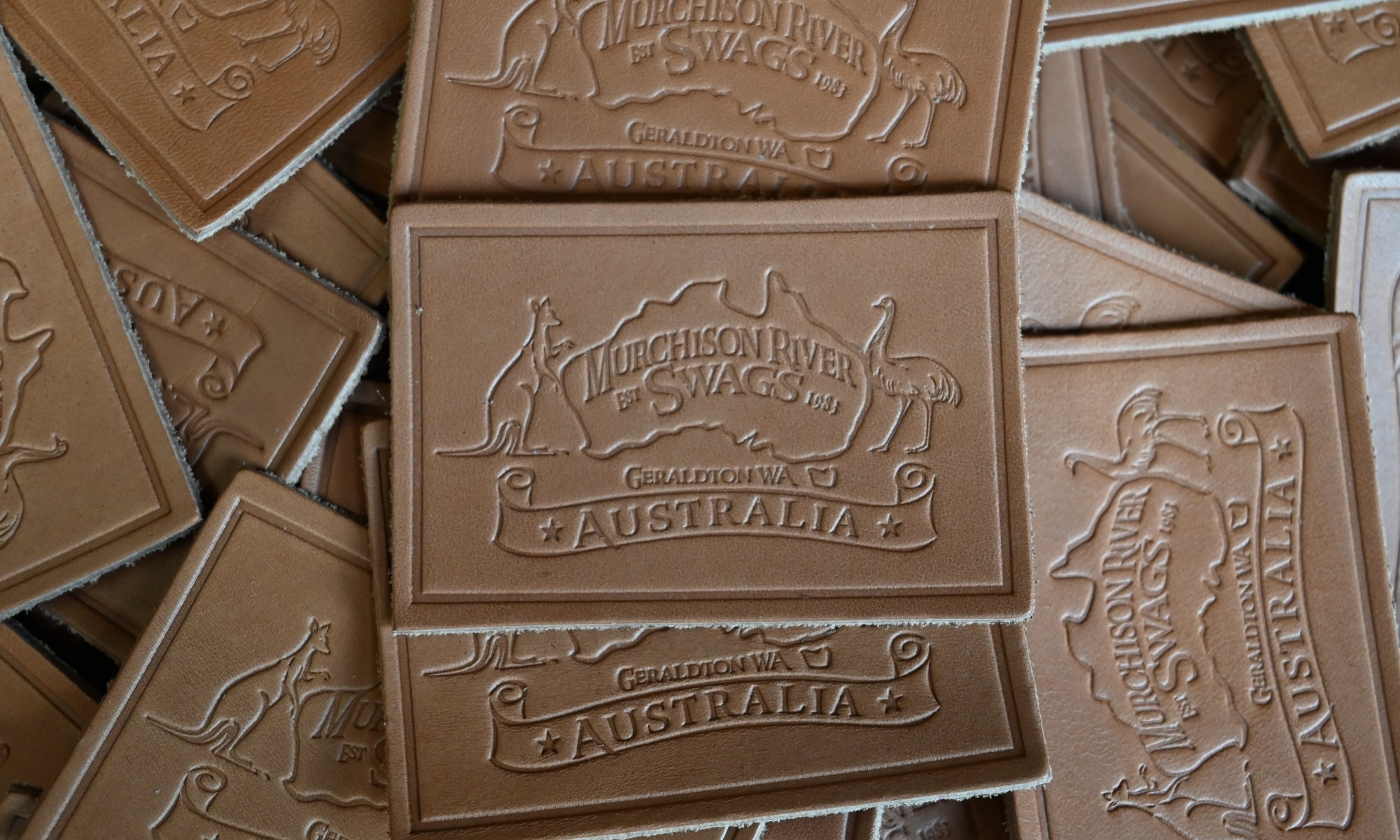 Before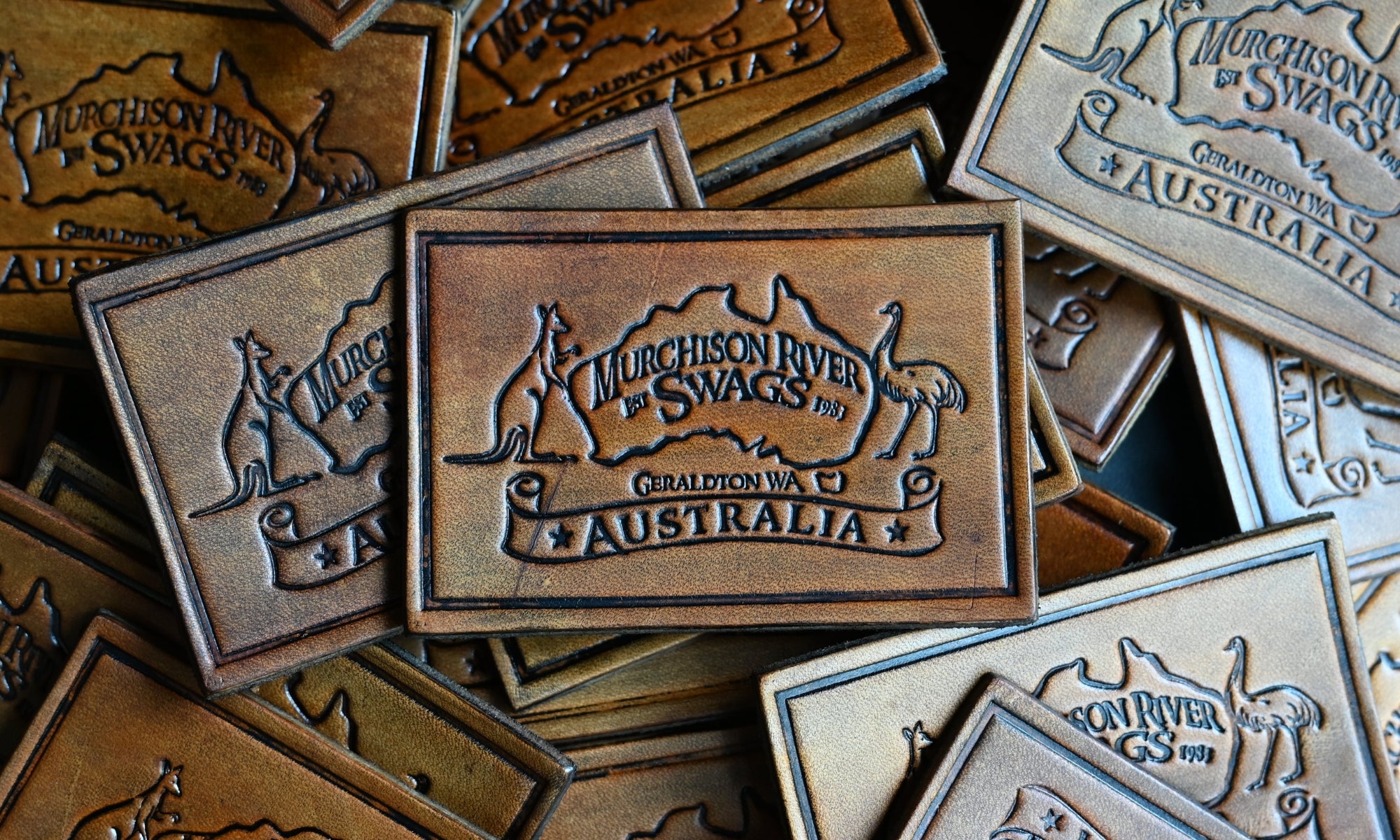 After