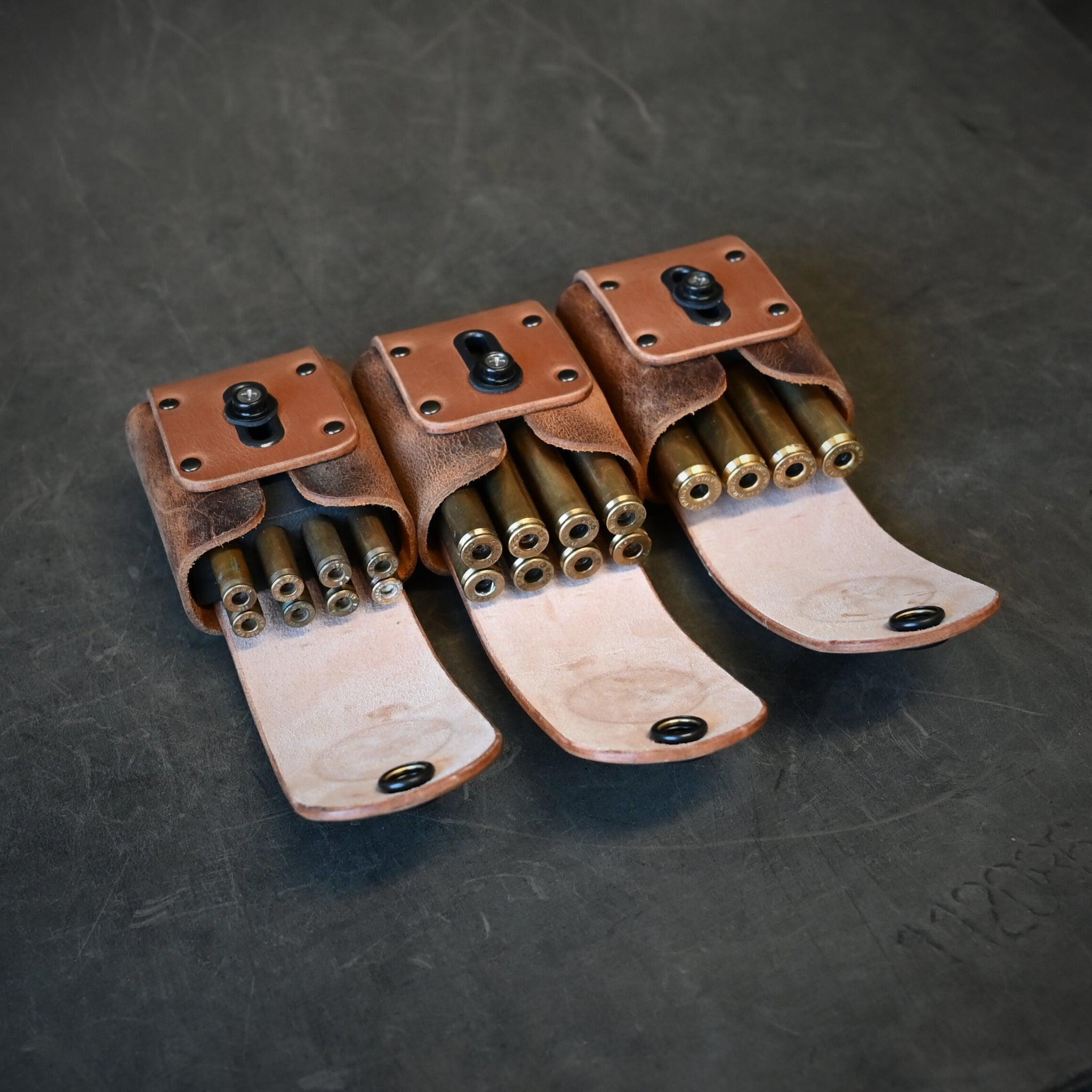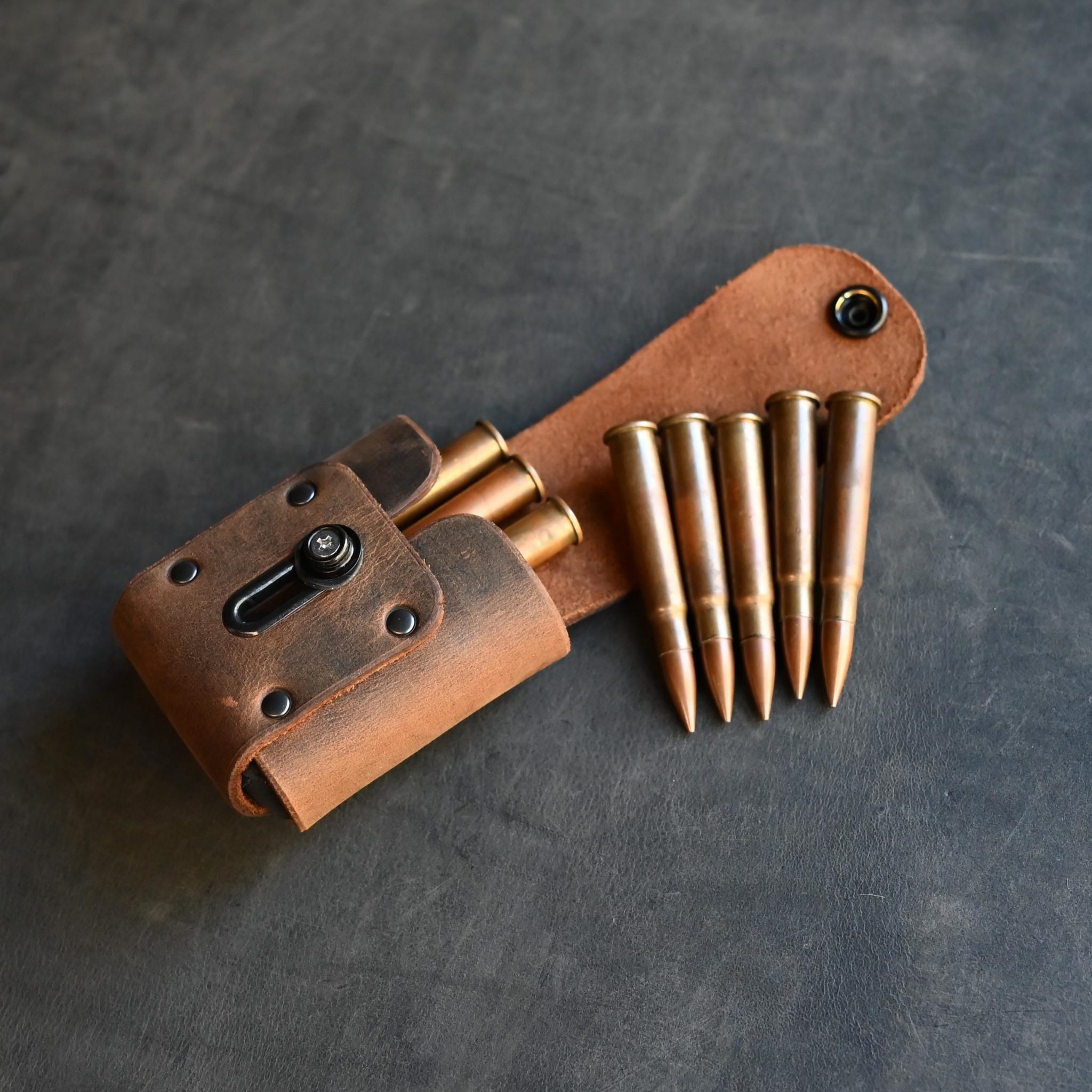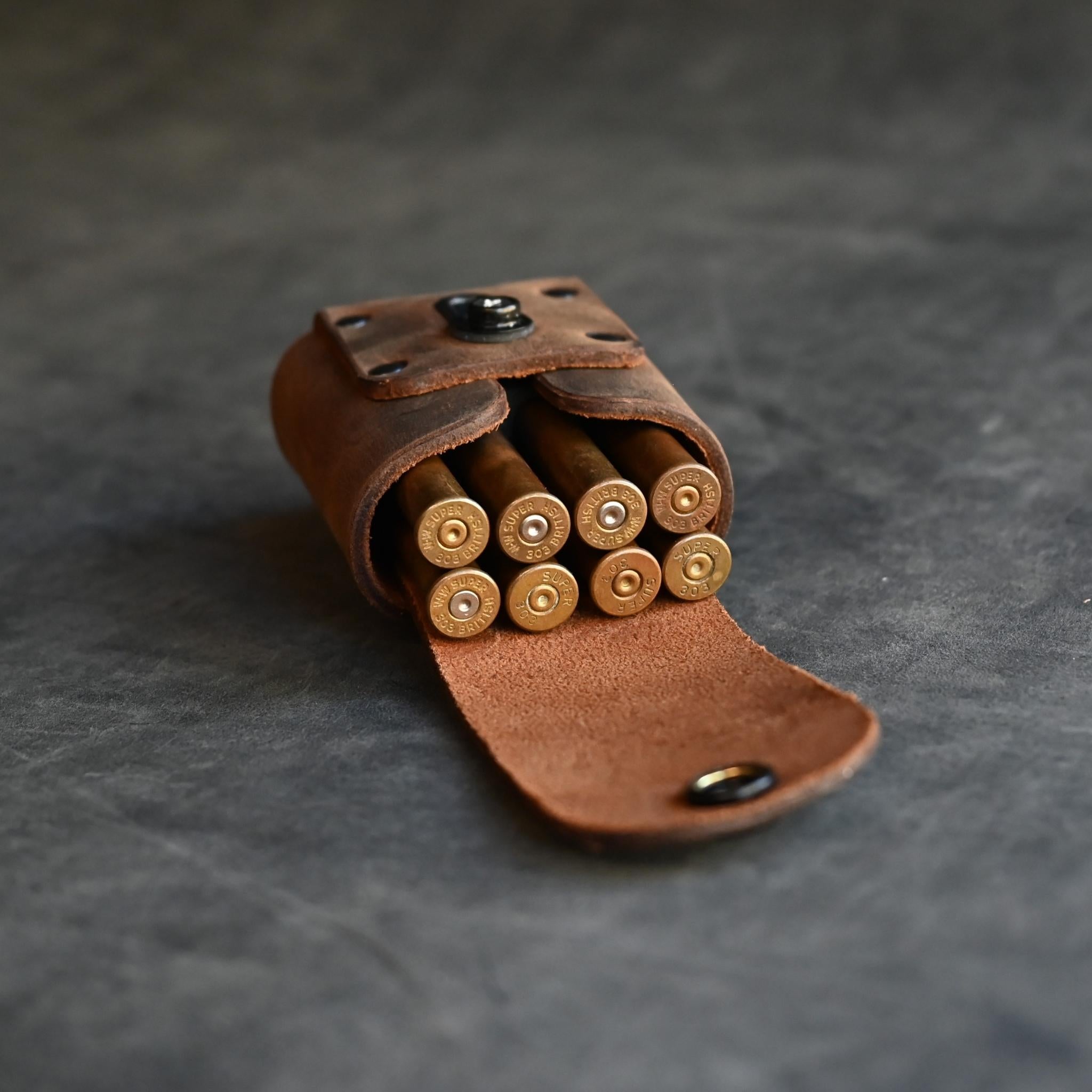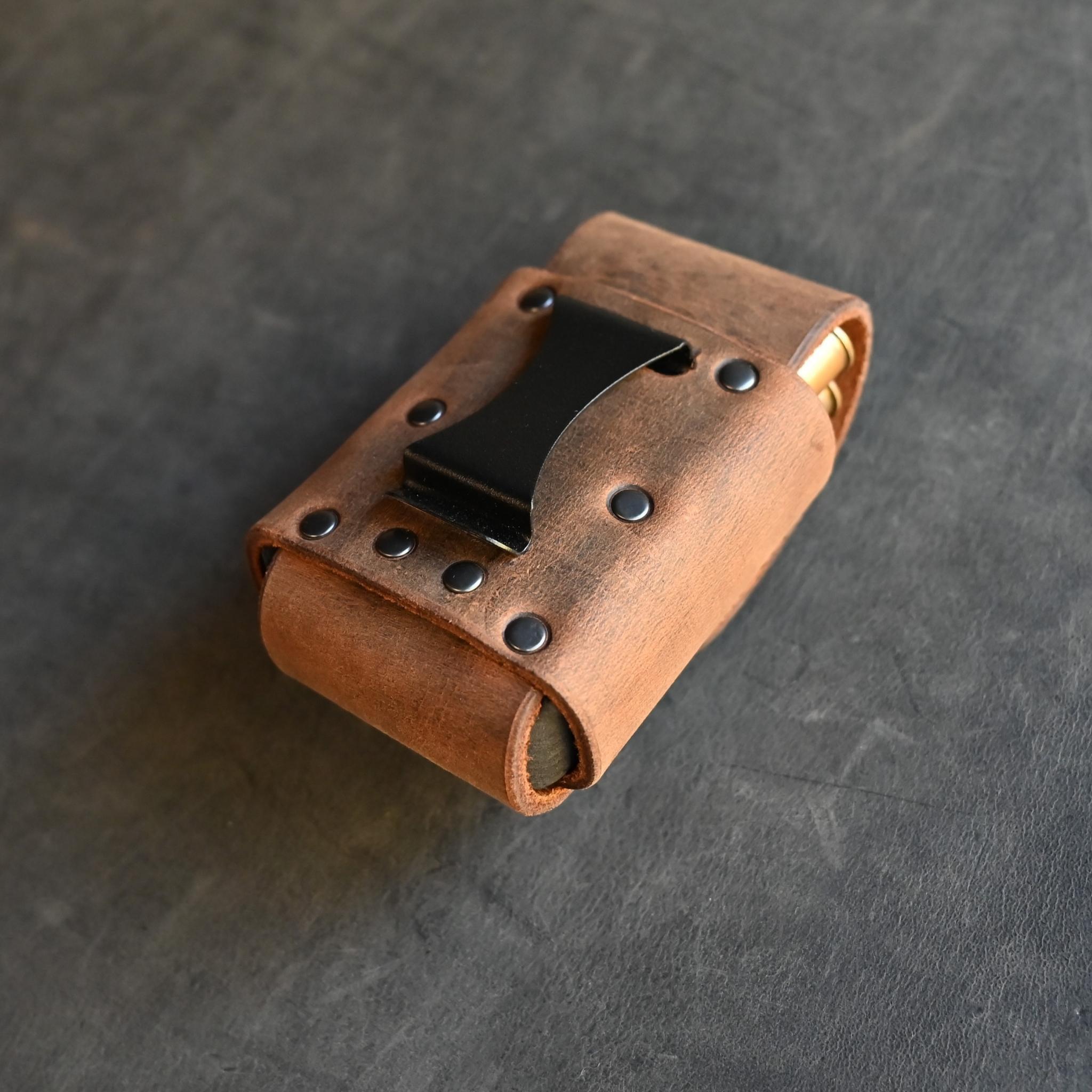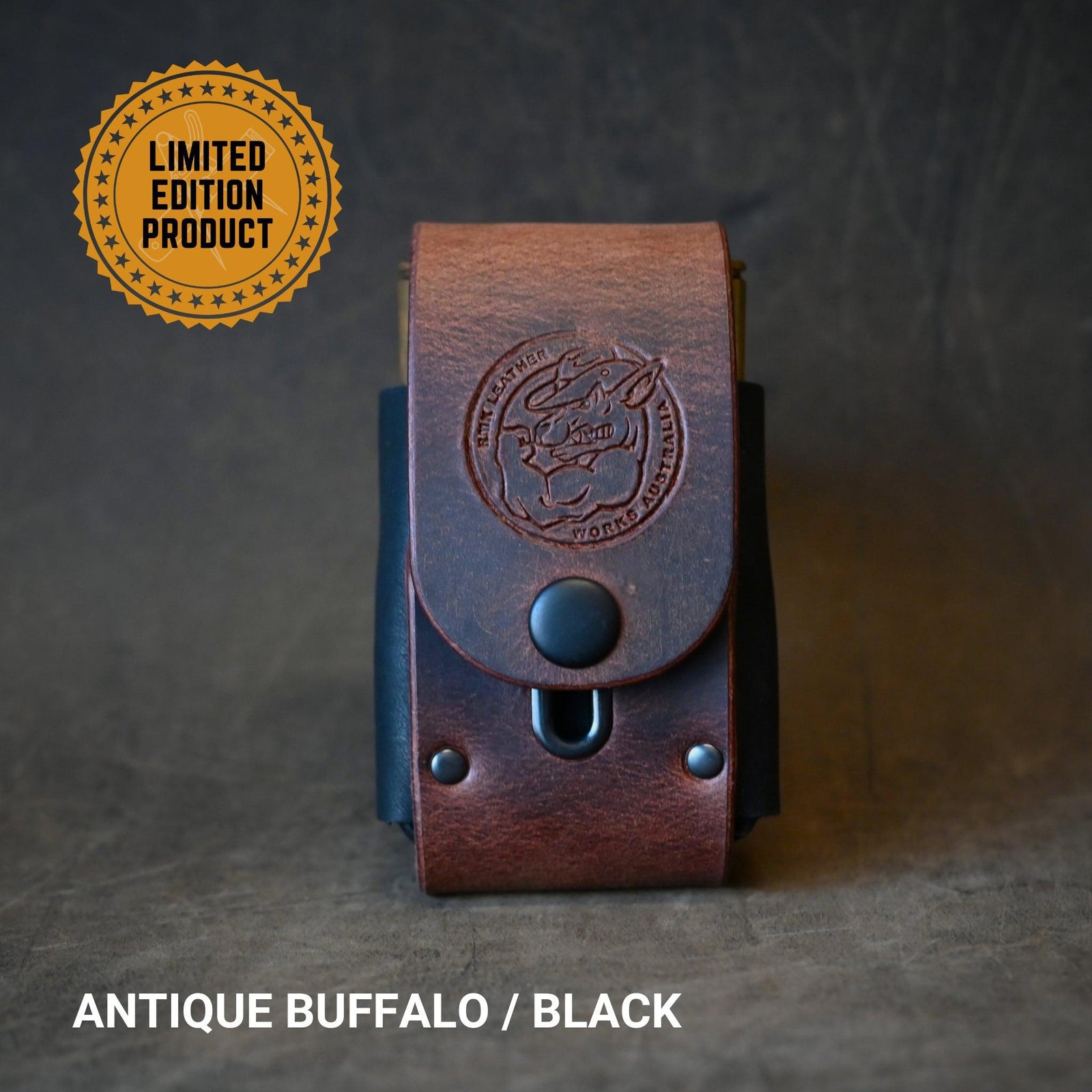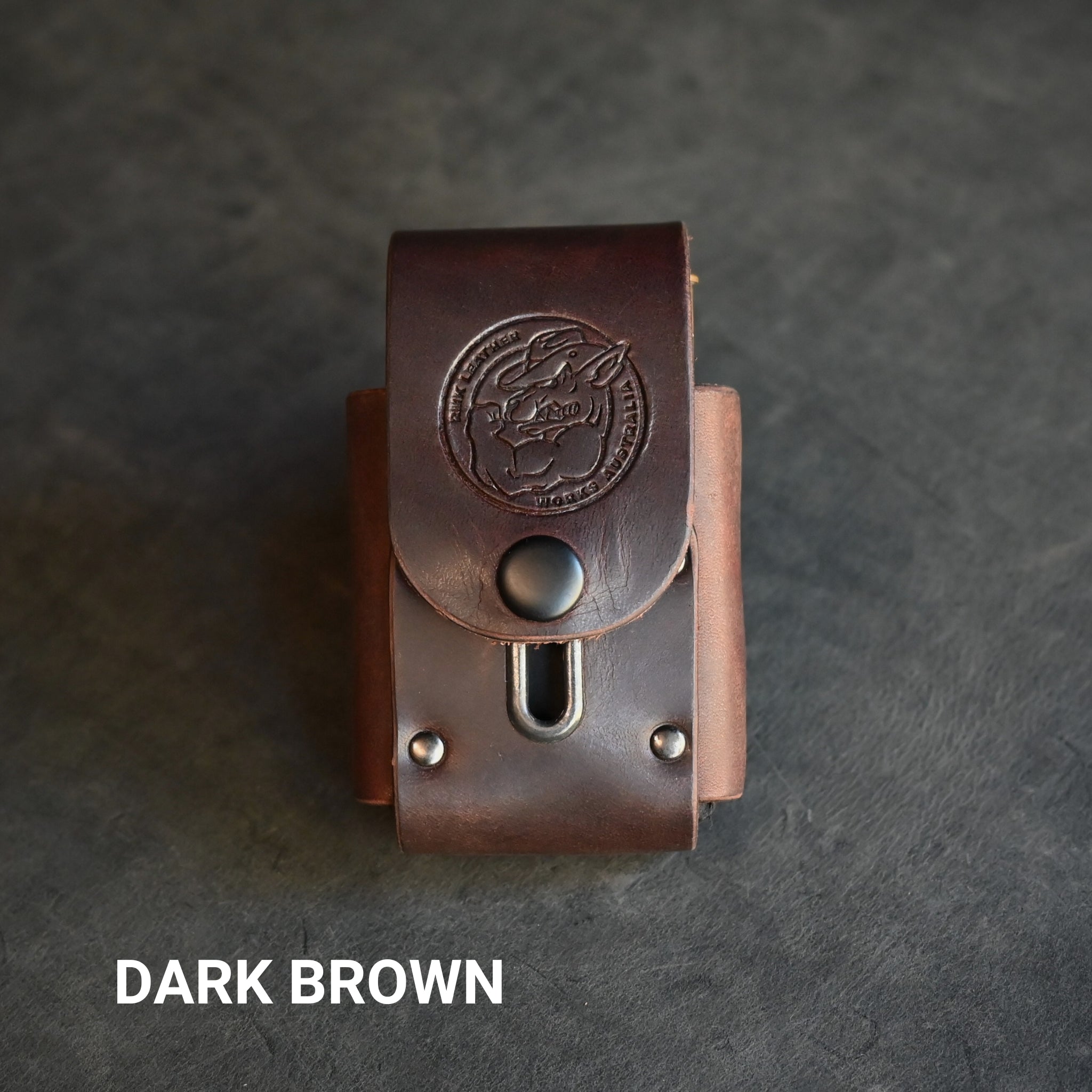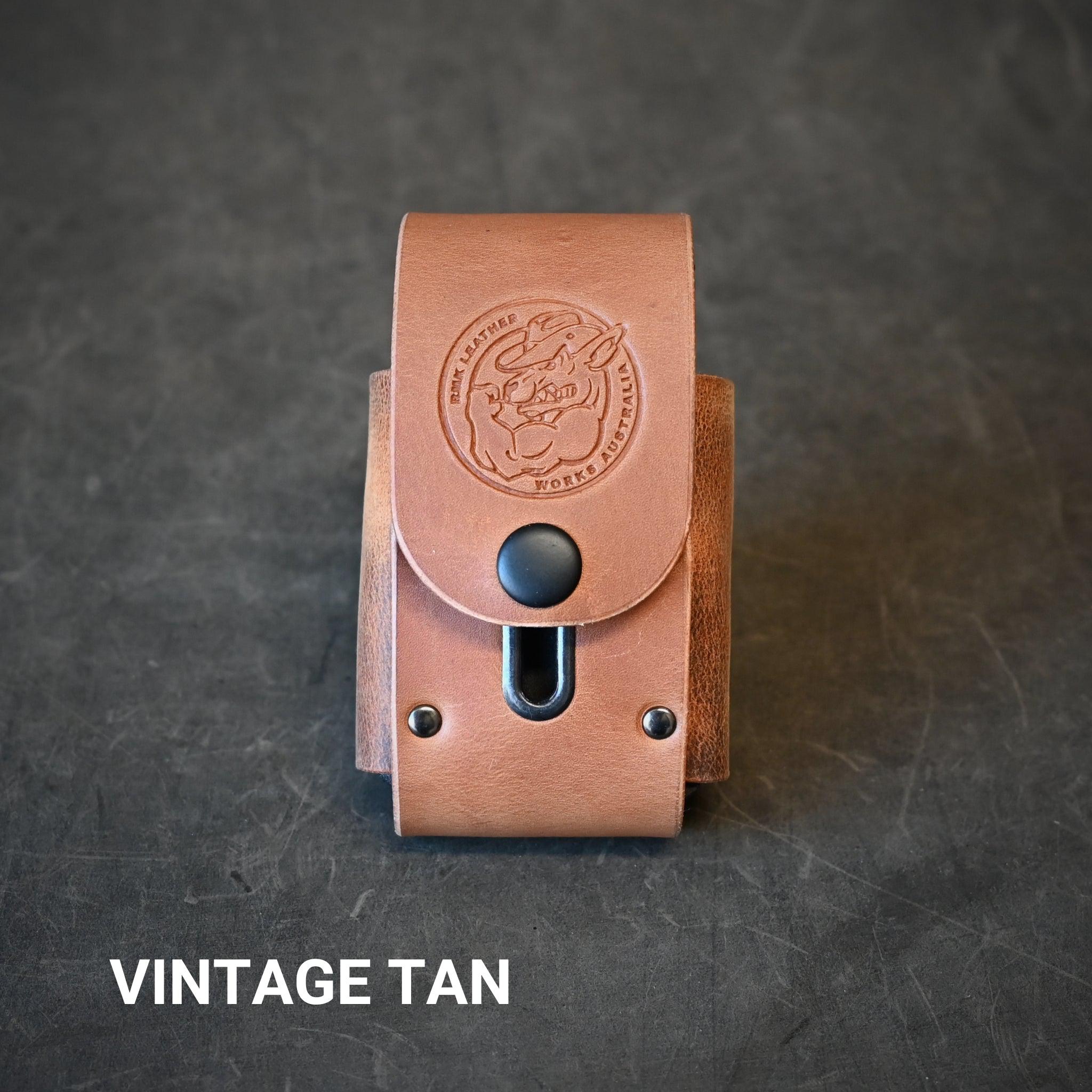 RMK Standard Adjustable Ammo Pouch
---
RMK Adjustable Leather Ammo Pouches are made from a variety of quality leathers, here in Australia.
Our pouches are designed to be adaptable, using handmade foam inserts. Each insert is cut, drilled and shaped to suit the adjustable ammo pouches.  The high density foam used offers a snug fit and will hold your cartridges securely, while keeping them separated so they don't make any noise while you're walking. A twist and pull action on the cartridge works well to remove the ammo from their snug retention fit. Each pouch comes with one insert with the option to add additional inserts. 
Adjustable Snap
RMK pouches feature our unique adjustable snap design. Loosen the screw that secures the stud section of the snap and slide it into the position required to fit your cartridges into the pouch.
Foam Insert Sizes
Large Centre Fire 8 Shot Insert : suits most popular calibres ranging from 22-250, .243, .30-30, .270, .308, 303, 30-06 and other similar sized cartridges.
Small Centre Fire 8 Shot Insert :  Suits .223, .38 Special and .357 magnum and other similar sized cartridges.
Big Bore 4 Shot Insert : Suits larger cartridges Such as the 45-70, 7mm, .375 Ruger and other similar sized cartridges
Need to go bigger?  We only have access to commonly used calibres. If you're shooting a much larger calibre, you're welcome to send me some brass to test fit. Inert rounds are ideal so I can test the overall length of the cartridge. We will return the brass back to you with your order so you can put it back to work. Get in touch via the chat, on social media, send us an email or call today. 
Spring Steel Holster Clips 
The tried and test clips we use on all of our holsters work best on heavy duty belts belts up to 45 mm. They can also be clipped on to the trouser waist without a belt.
This is a made to stock item. stock levels are accurate, Orders placed for this product will be shipped in our next post run. If you're looking for a fast gift this is a great option

If you're meeting a deadline, please contact us to find out our current lead time on made to order leather goods, and we'll try our best to assist you. Alternatively, we have a showroom in Coolum, QLD with plenty of stock that is ready to ship! Please contact us for more information.

Domestic & international shipping rates are set up so you'll receive an accurate shipping quote when you add products to your cart. RMK orders are shipped in recyclable or compostable mailers to reduce our carbon footprint.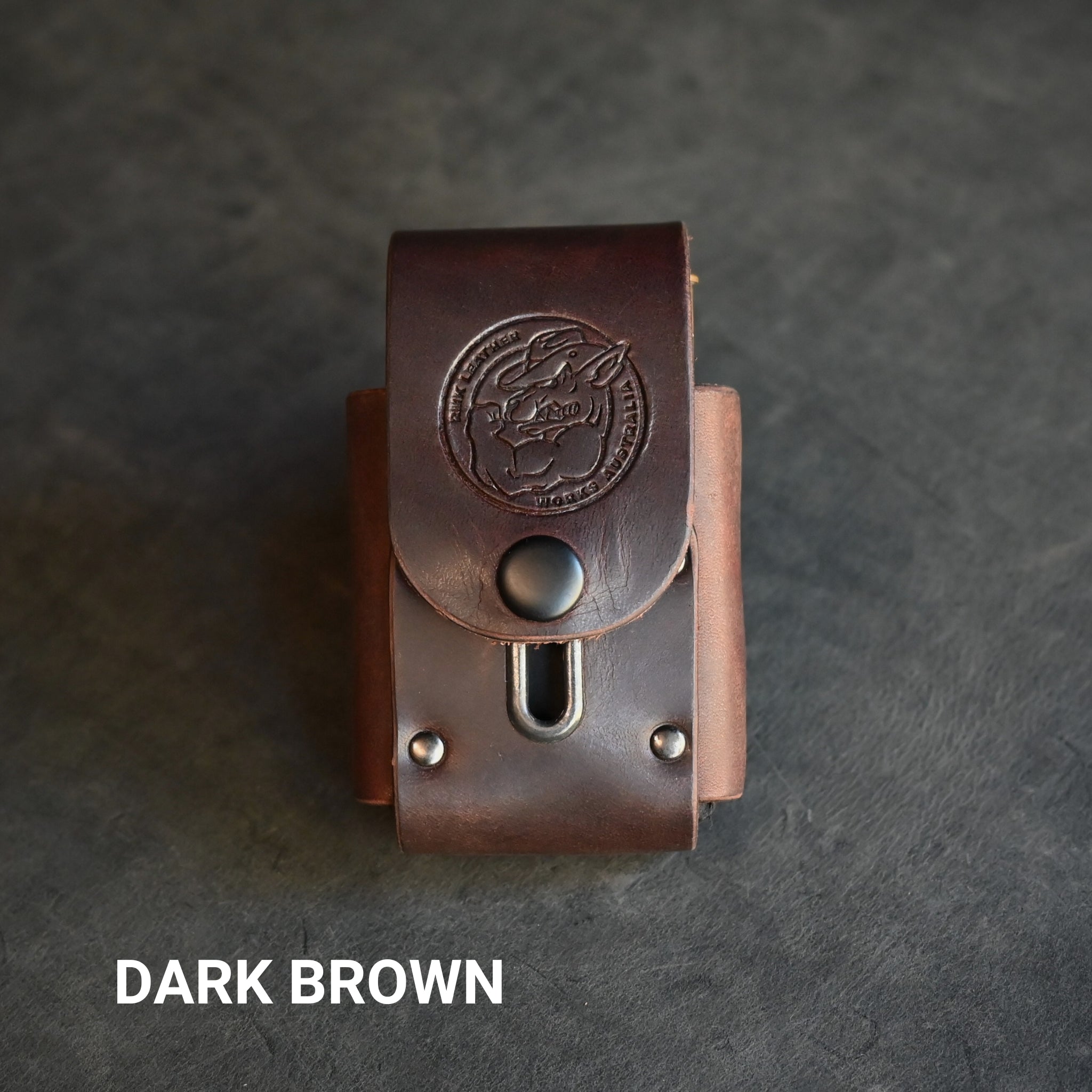 Ammo pouch
Great product, quick turnaround, really well made and love the fact that it's supporting a great Australian family business. Thank you
Ammo pouch
Great quality and design, posted verry quickly. Thanks! Will order a sling as well!
Love it
Great product, very handy. Only downside is the plated Phillips head screw kinda detracts from the rustic aesthetic
Ammo pouch
I ordered two ammo pouches and they were dispatched promptly. They are well made and have already been put to use.
Thank you RMK ,
Joe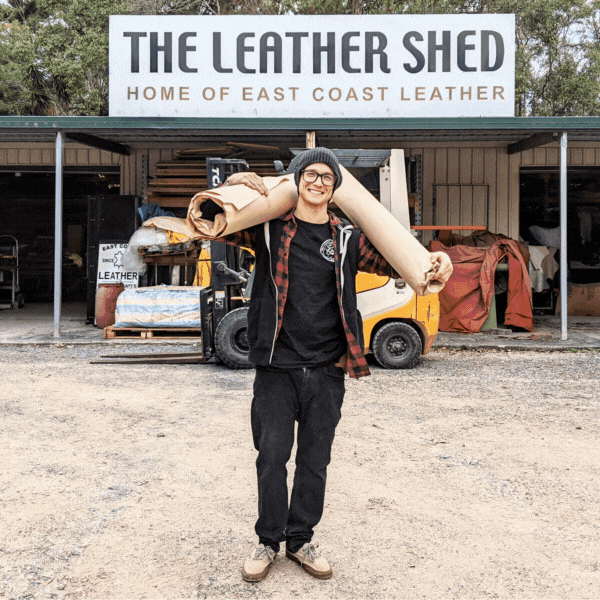 Premium Local Materials
When producing our best selling wallet, the first step is selecting our materials. We are very fortunate to have local manufacturerers close by for premium kangaroo leathers & suppliers for imported leathers from Italy, New Zealand & the United States. Hand selecting our materials ensures we get the best materials to work with and you get the best quality available.
Handcrafted By Our Small Family Business
From our family workshop to your family home. Premium materials & quality construction guaranteed 👌
Image Finished & Packaged With Care 🌿
Every wallet is carefully burnished & finished by hand with attention to detail. We ship across the globe in enviromentally friendly packaging.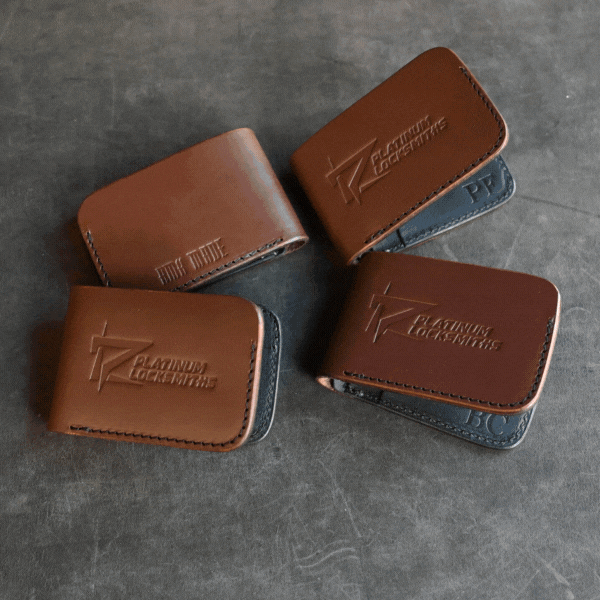 Branding & Personalisation
We make our stamps, so we're happy to make custom stamps & branded leather goods for corporate gifts.
Wallets, Belts, Key Fobs, Notebook Covers & Key Tags are our most popular promotional products.
SUBMIT ENQUIRY