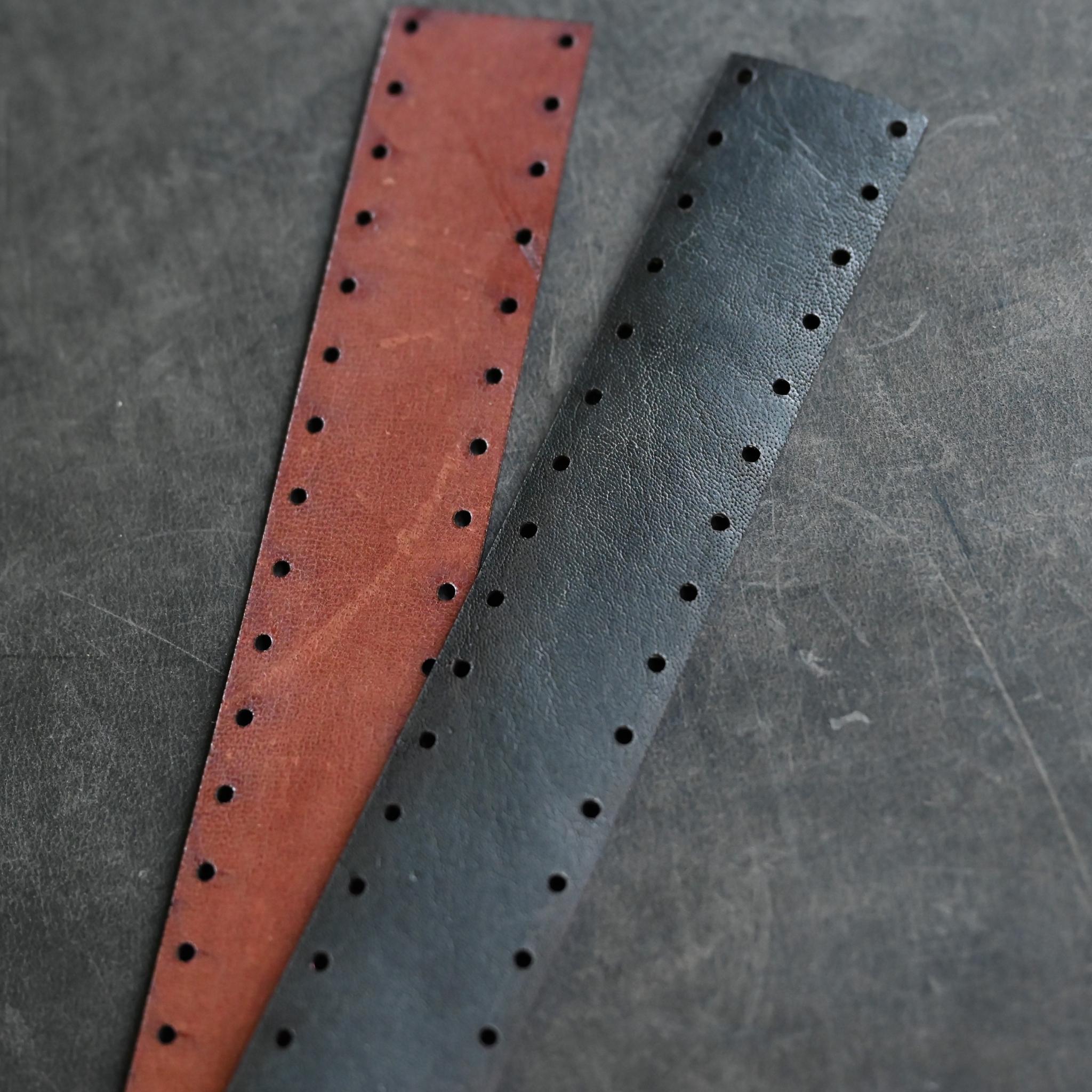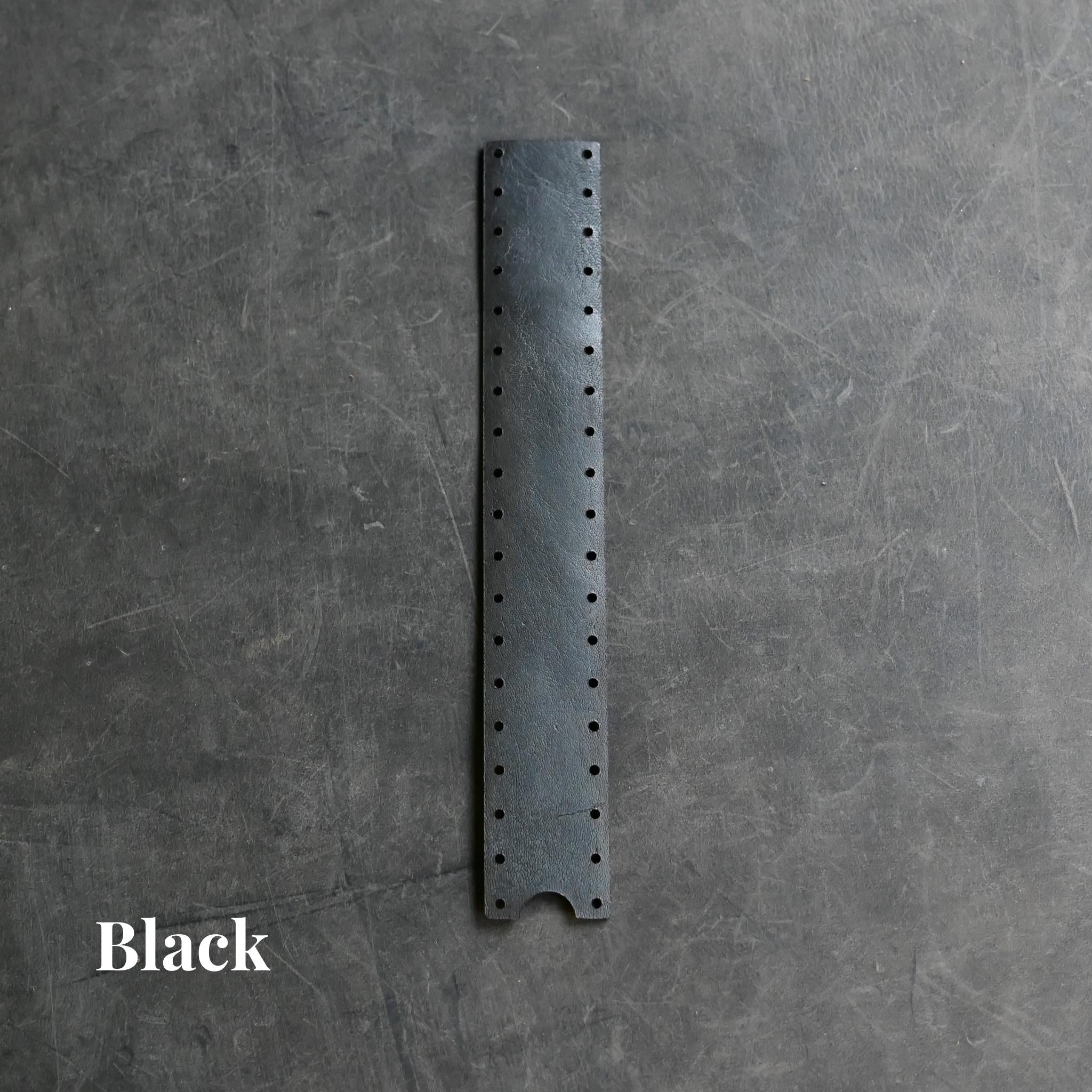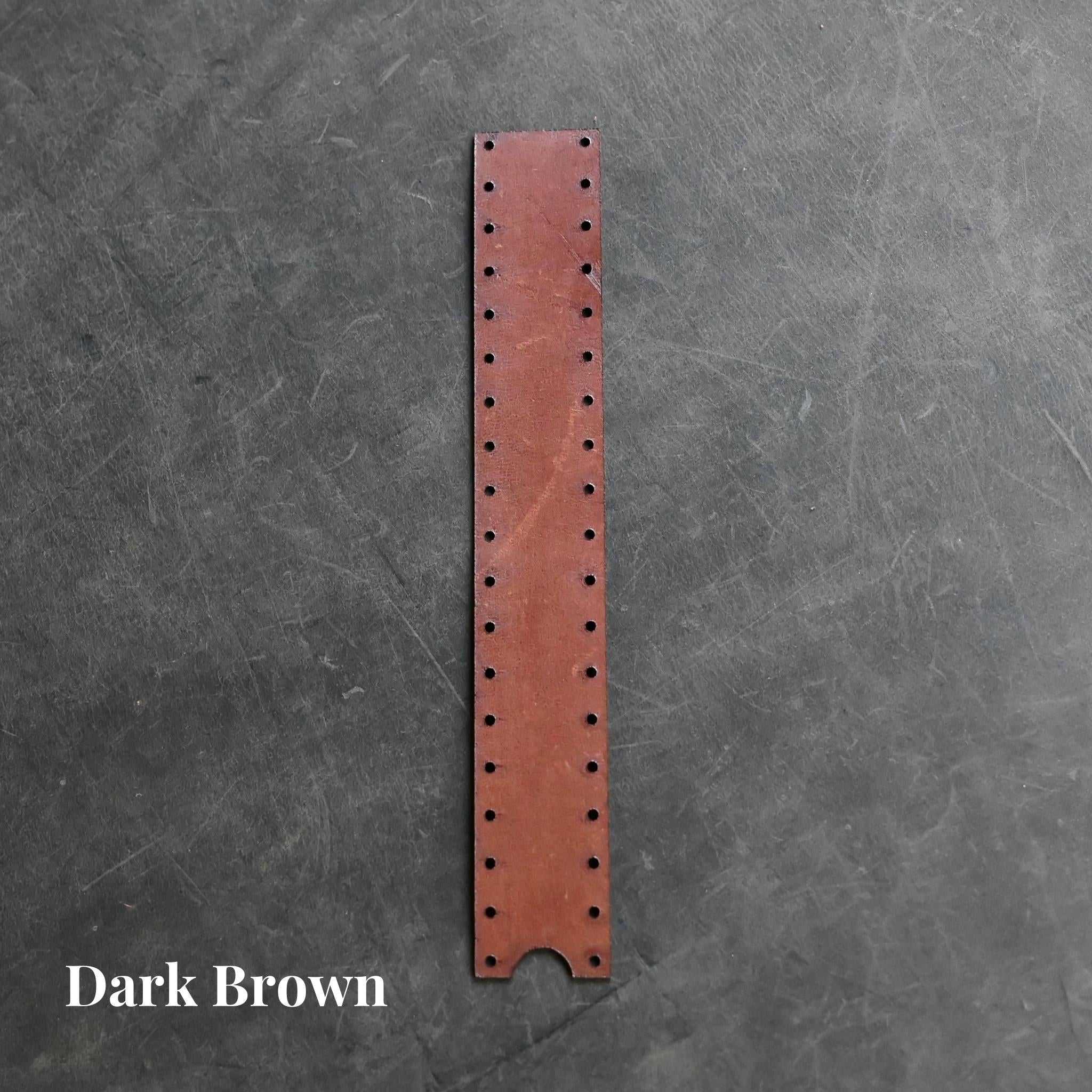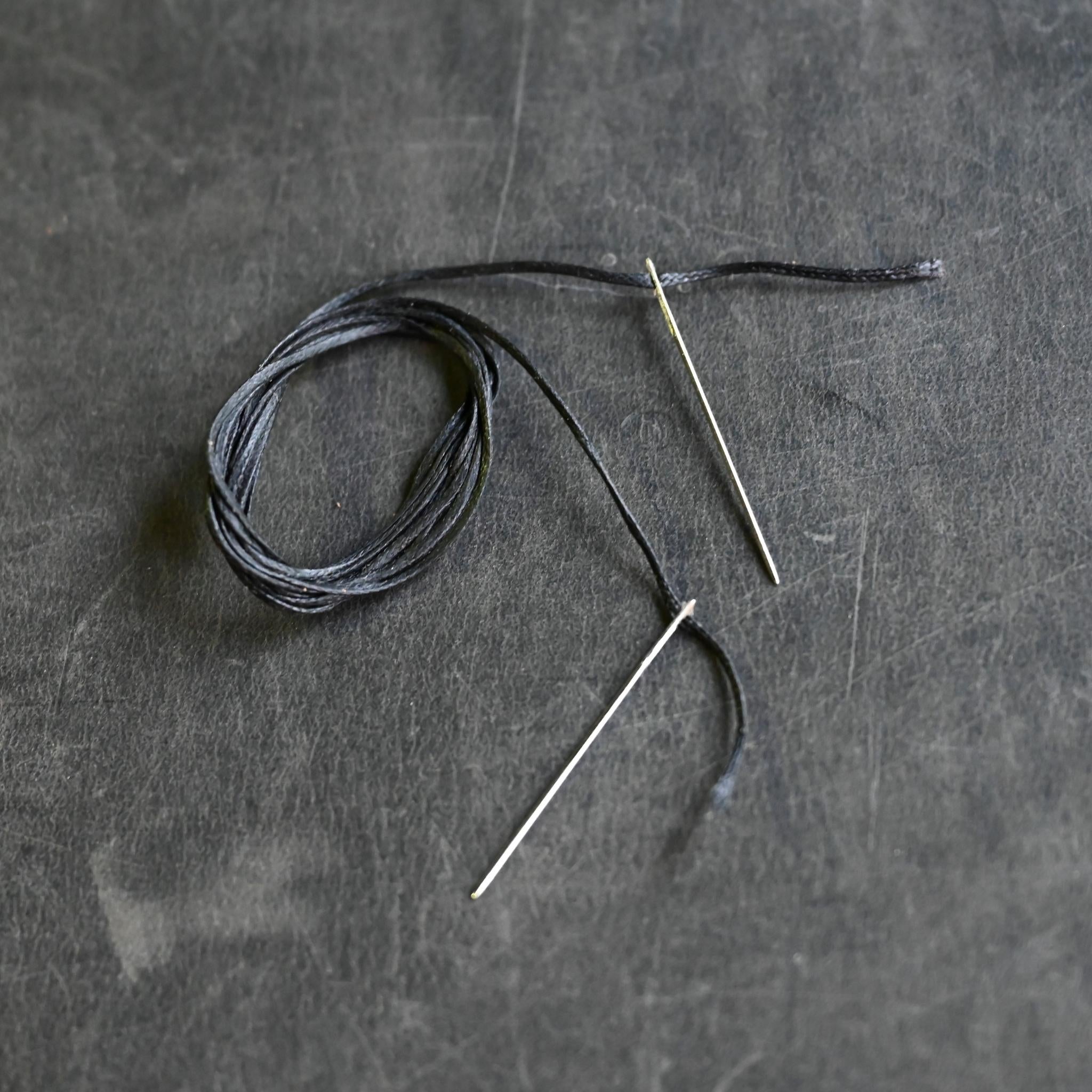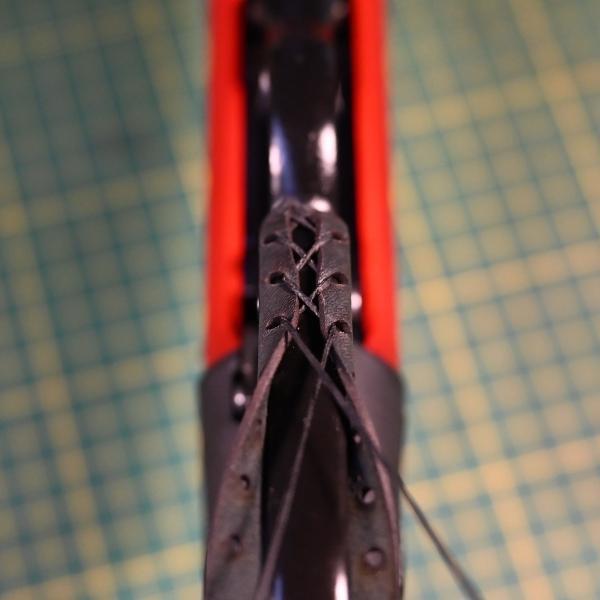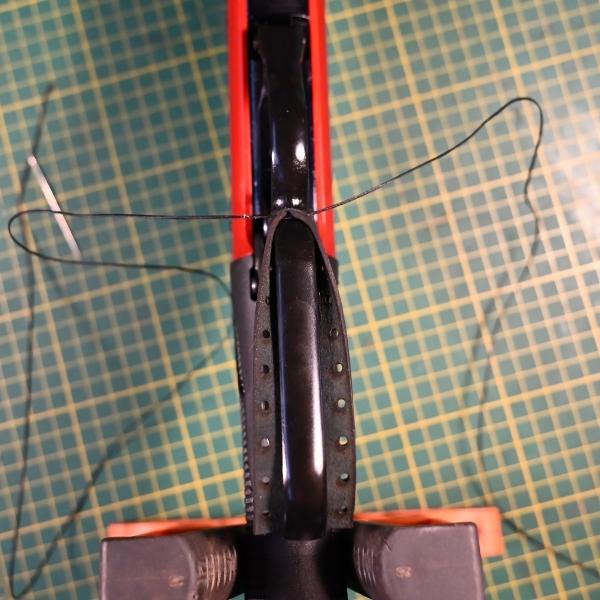 Leather Lever Wrap DIY Kit
---
A quality leather lever wrap for lever action rifles and shotguns. It not only adds to the look of your firearm but makes cycling your lever action more comfortable on the hand with repeated use. 
This is a DIY ''do it yourself'' lace up kit to suit most standard medium / large loop levers. 
DIY Kit contains:
1x Leather Lever Wraps
1x 1m length of 1mm Black Waxed Tiger Thread
2x stitching needles

Please Note: The needles are small tapestry needles, they are not at all required to do the job, they just make threading the holes a little bit easier and faster when lacing up your lever.  When pulling the waxed thread tight, its best to wrap it around your fingers to get good tension, rather than pulling directly on the needle eye.
Cut the leather to length with a sharp knife and lace it up with black waxed Tiger Thread! Click here for step by step instructions for fitting your lever wrap. 

Premium Kangaroo Leather
Our leather lever wraps are made from premium kangaroo falconry leather from the Packers Tannery in Brisbane. It's the thickest kangaroo leather we stock at 1.2mm to 1.4mm and it's a vegetable tanned leather which won't cause your lever to rust.

Colour Options 

Most of our leather goods are made to order with a 7 to 14 business day turn around time. Lead times can vary depending on how busy we are, the time of year and the complexity of the product.

If you're meeting a deadline, please contact us to find out our current lead time on made to order leather goods, and we'll try our best to assist you. Alternatively, we have a showroom in Coolum, QLD with plenty of stock that is ready to ship! Please contact us for more information.

Domestic & international shipping rates are set up so you'll receive an accurate shipping quote when you add products to your cart. RMK orders are shipped in recyclable or compostable mailers to reduce our carbon footprint.
Length - 185
Width - 28.5

This product is laser cut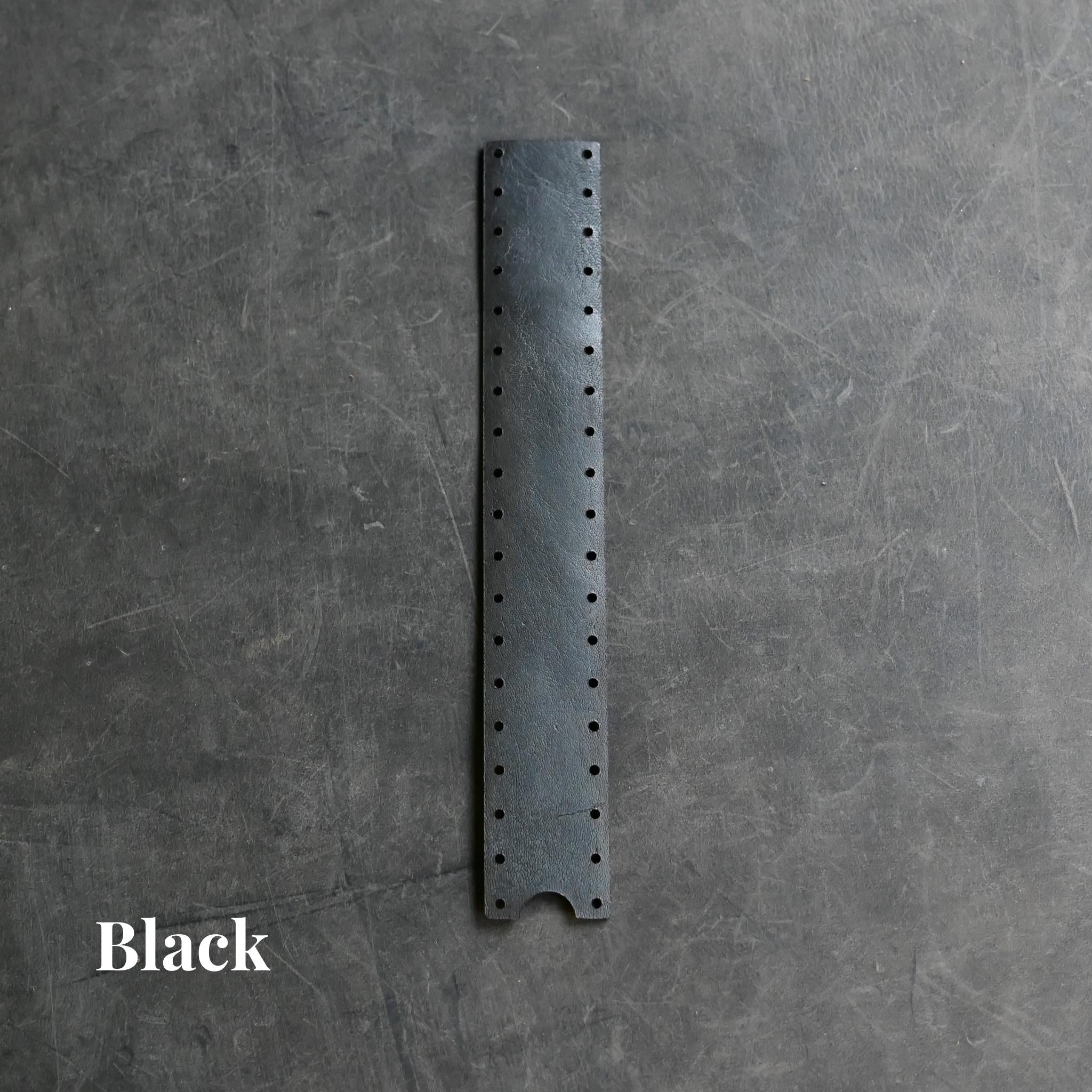 Great leather
I purchased a sling, butt stock wrap and a lever wrap and can not find any faults at all. Great product, awesome customer service. I will not buy another sling etc from anywhere else.
Leather Lever Wrap DIY Kit
Tan Leather gun sling
Very good quality but no very comfortable
Great quality product & service
Marlin SBL Bigloop
Really great and a quality product, particularly for the price. It's a lot stronger than it looks and I was able to stitch it quite tightly. The standard length it comes in had more than enough length for my Marlin Big-loop lever, I still trimmed off a good amount. I'd love an upgrade premium version and would happily pay twice the price or more. Make the leather thicker and increase the price accordingly. I got a leather wrap from America a few years back, it was more than three times the price + postage but it's still a lot thicker and softer today.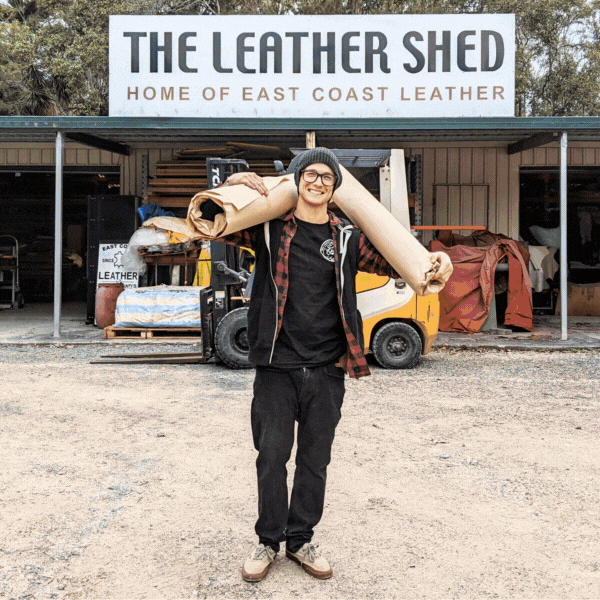 Handcrafted By Our Small Family Business
From our family workshop to your family home. Premium materials & quality construction guaranteed 👌
Finished & Packaged With Care 🌿
Every product is carefully burnished & finished by hand with attention to detail. We ship across the globe in enviromentally friendly packaging.
Image with text
When producing RMK made products, the first step is selecting our materials. We are very fortunate to have local manufacturerers close by for premium kangaroo leathers & suppliers for imported leathers from Italy, New Zealand & the United States. Hand selecting our materials ensures we get the best materials to work with and you get the best quality available.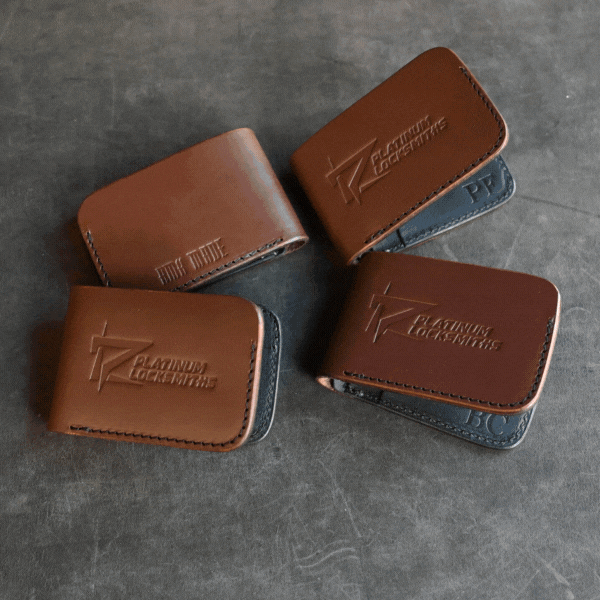 Branding & Personalisation
We make our stamps, so we're happy to make custom stamps & branded leather goods for corporate gifts.
Wallets, Belts, Key Fobs, Notebook Covers & Key Tags are our most popular promotional products.
SUBMIT ENQUIRY