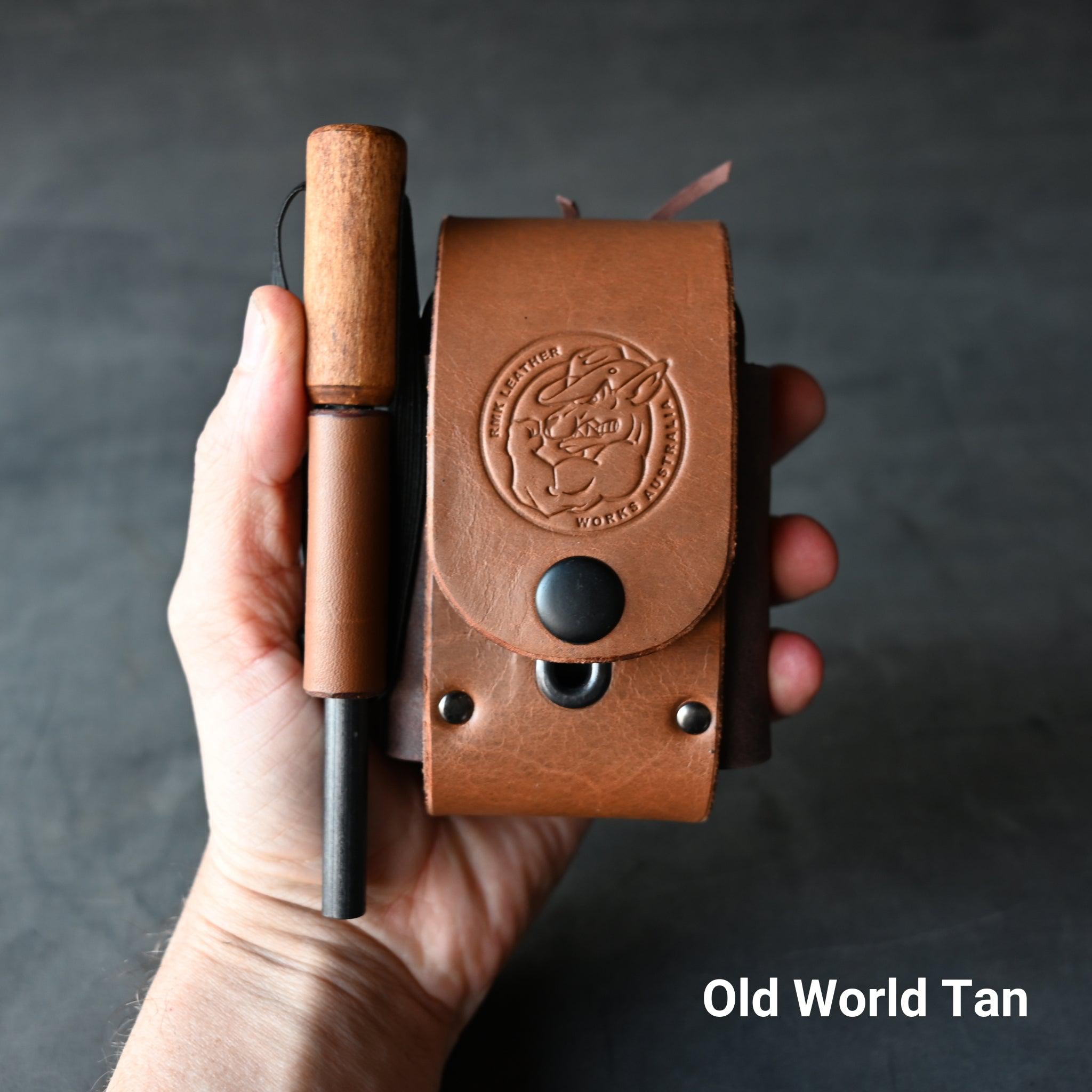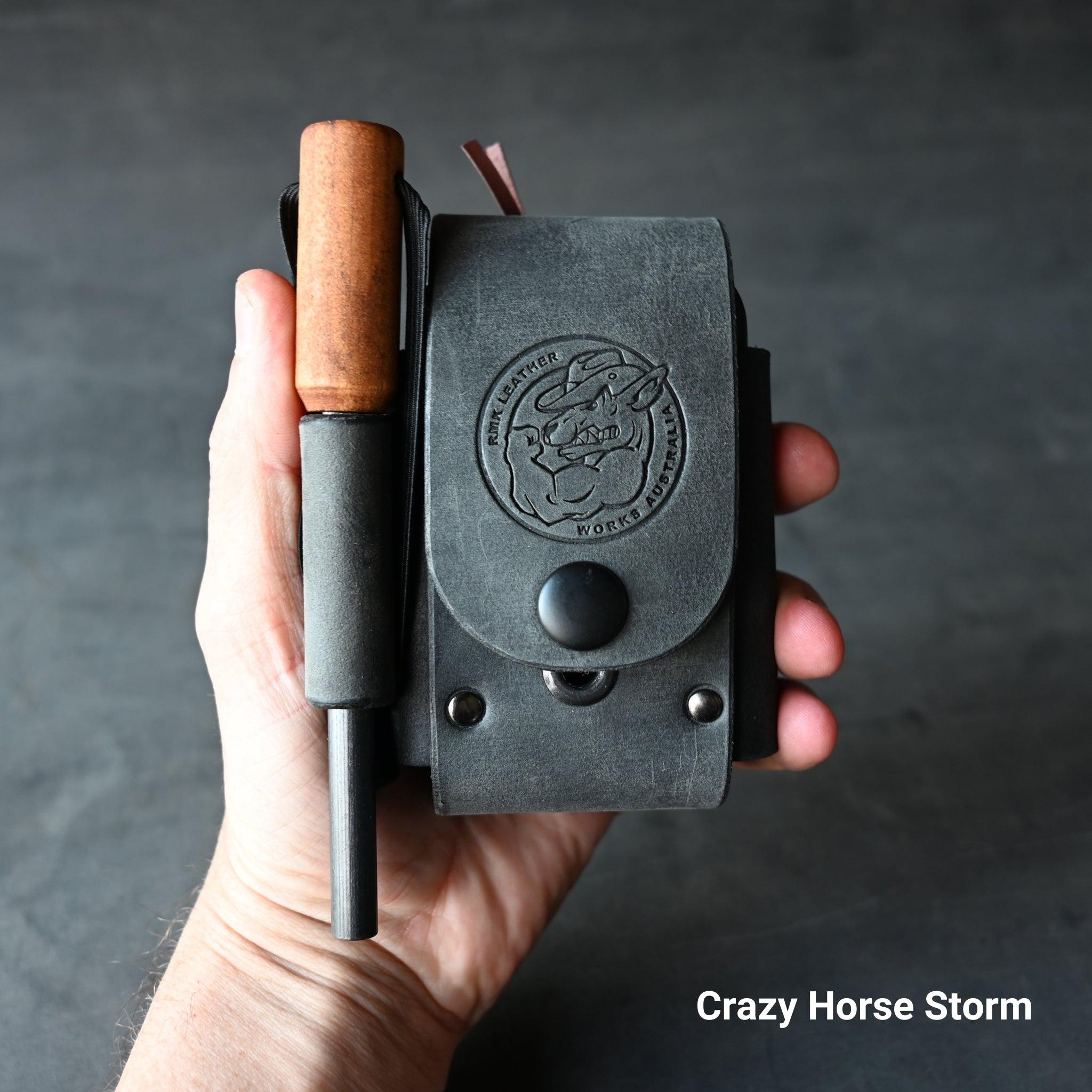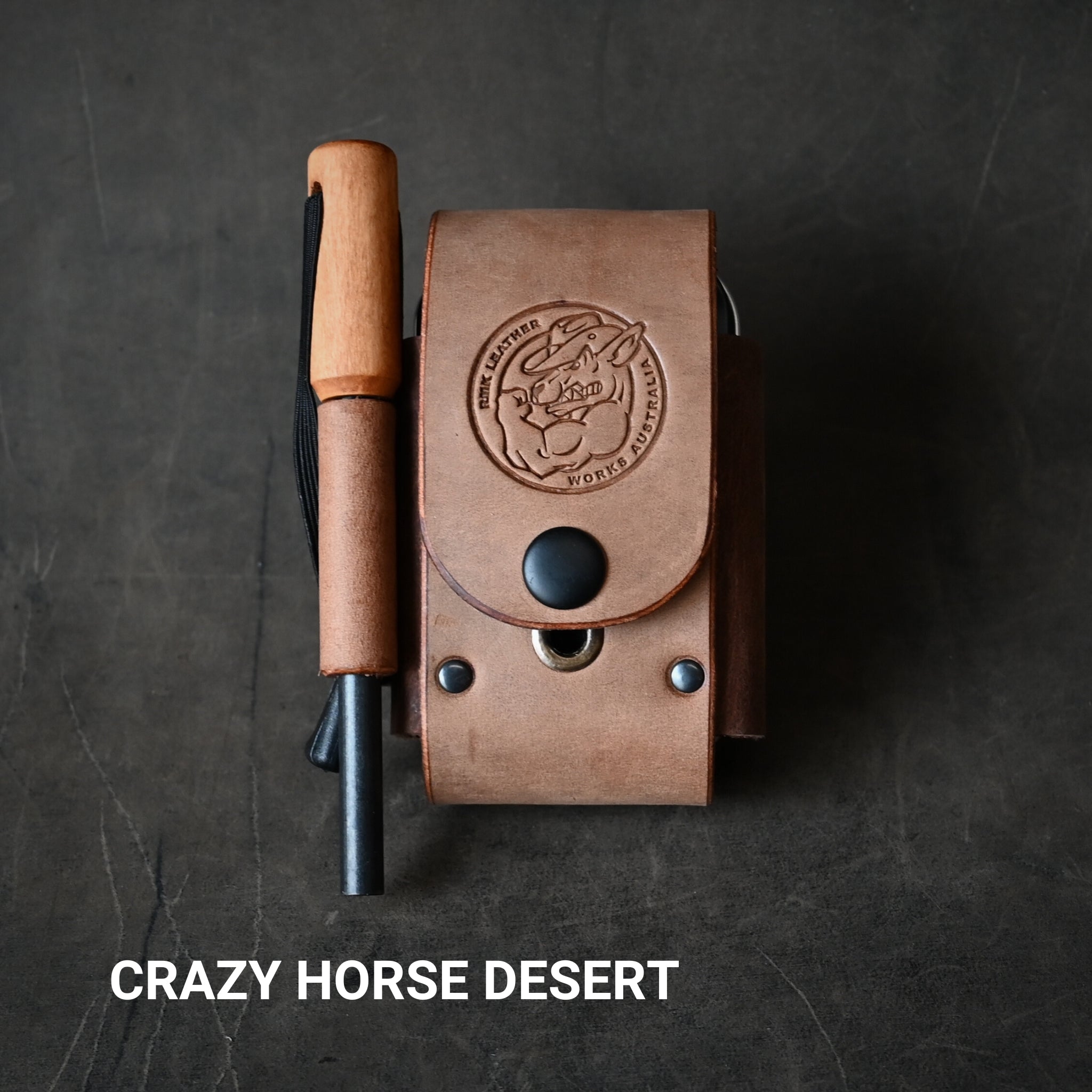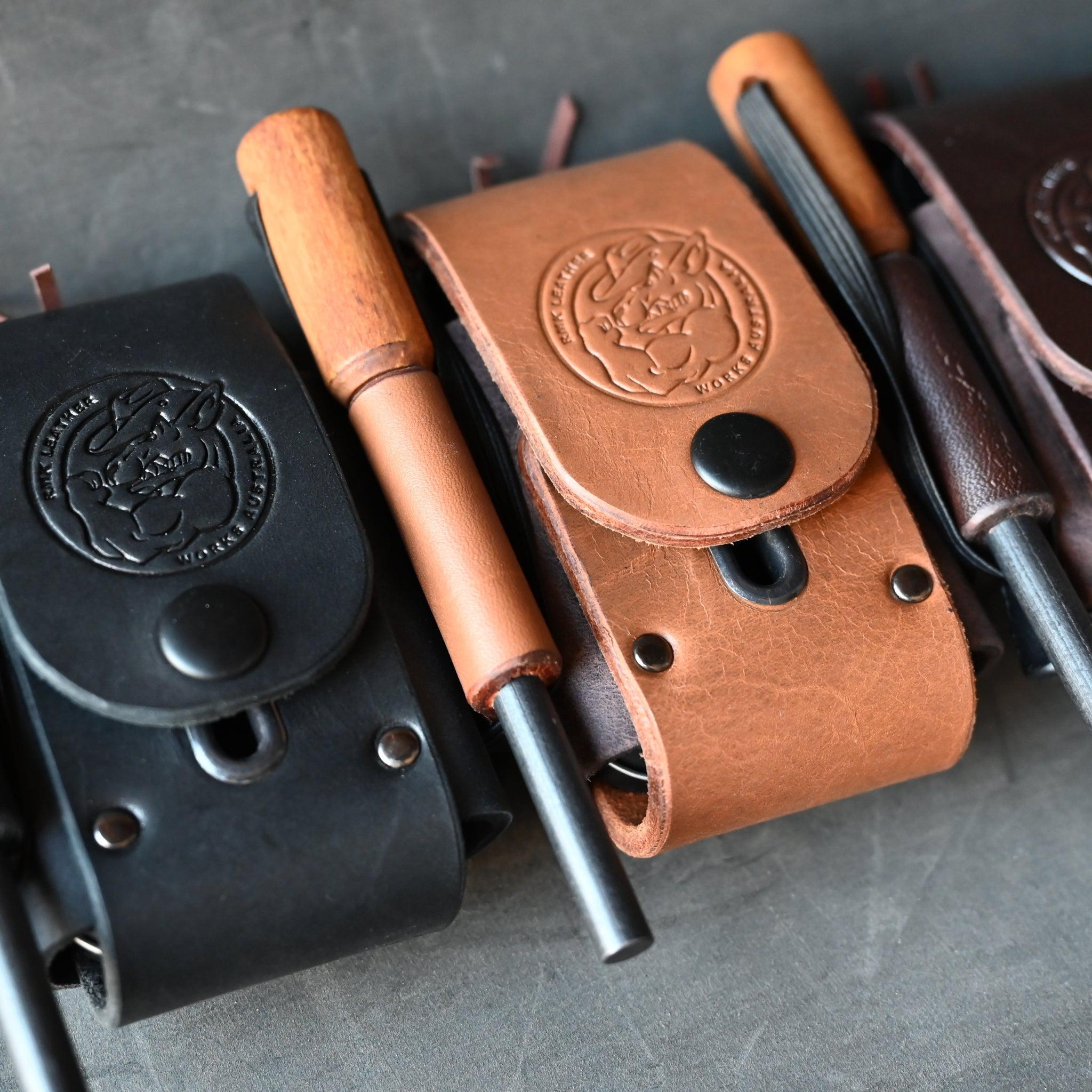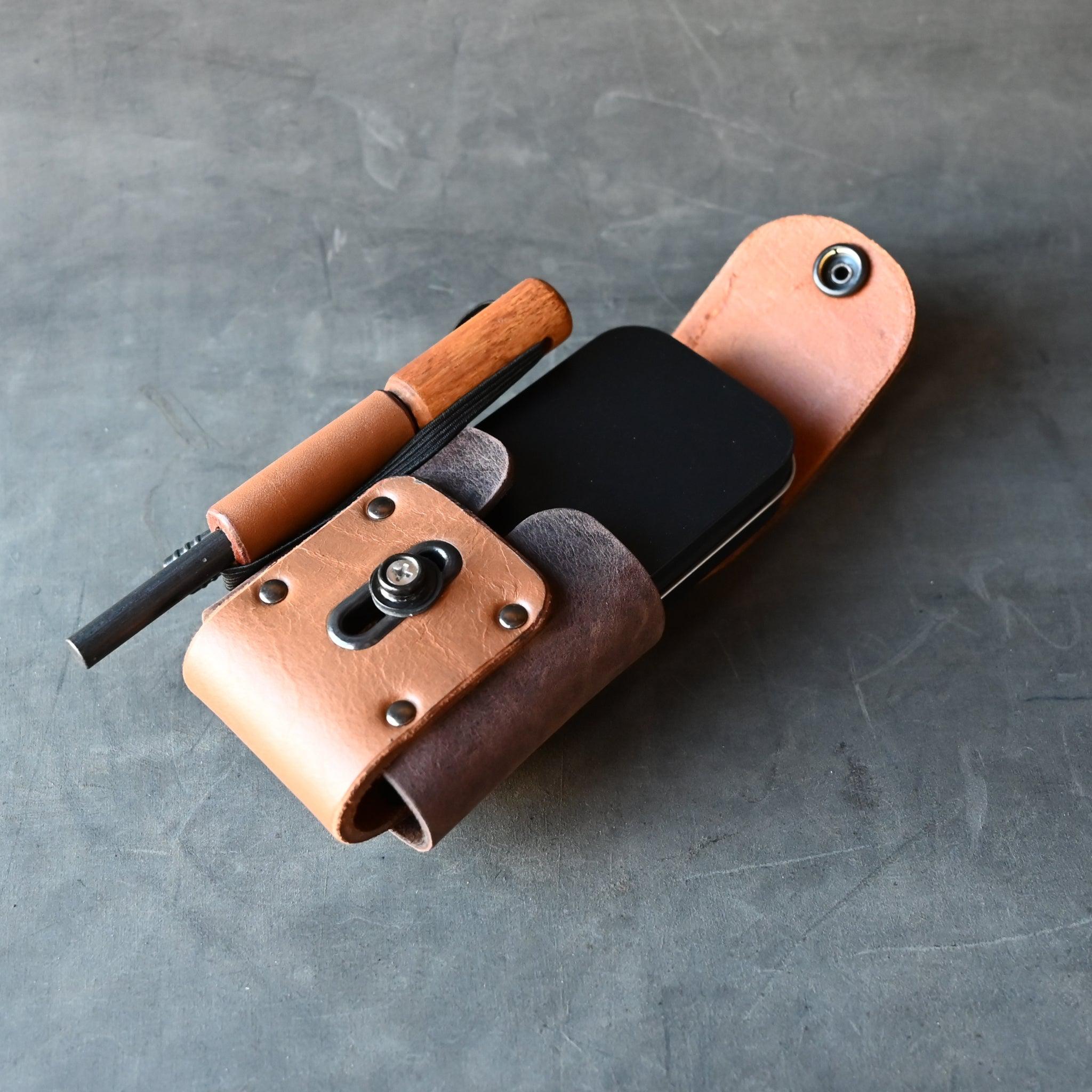 RMK Survival Tin Pouch
---
Looking for a reliable and versatile outdoor survival kit that's made in Australia? Look no further than the RMK Survival Tin Pouch! Crafted from high-quality full grain leathers and featuring a sturdy spring steel holster clip, this pouch is designed to keep your essential survival gear within easy reach at all times. Whether you're building a fishing kit, fire lighting kit, or first aid kit, the RMK Survival Tin Pouch is the perfect carry solution.
But this pouch isn't just practical - it's also a great way to teach kids the essential skills they need for outdoor survival. With the RMK Survival Tin Pouch, you can create unforgettable memories while showing your little ones how to build a fire safely and responsibly, and teaching them the importance of being prepared for anything. So why wait? Invest in an Australian-made product that's both practical and fun, and start exploring the great outdoors with confidence today!
Ferro Rods - The Ferro is mounted to the side of the pouch with a leather loop and is secured with a elastic lanyard.  The striker to use the ferro rod is conveniently stored behind the clip of the pouch which is also a bottle opener and a ruler! Talk about handy! The rods are 8 mm x 100 mm with 90mm of the rod exposed for striking.

Ferro rods are a great way to start a fire when your lighter or matches get wet. Ferrocerium is a synthetic pyrophoric alloy that produces hot sparks that can reach temperatures of 3,000 °C (5,430 °F) when rapidly oxidised by the process of striking the blade or spine of a knife or specialised striking tool.



What's Included
Leather Pouch with Ferro Rod mounting adaptor
Ferro Rod
Striker with kangaroo lace
Black tin (Empty)
  Adjustable snap positions - A new feature with RMK belt pouches is the adjustable snap positions. If you want to fit a larger item in the pouch, loosen the screw that secures the male press stud and slide it into the position required to fit your items in the pouch.
Most of our leather goods are made to order with a 7 to 14 business day turn around time. Lead times can vary depending on how busy we are, the time of year and the complexity of the product.

If you're meeting a deadline, please contact us to find out our current lead time on made to order leather goods, and we'll try our best to assist you. Alternatively, we have a showroom in Coolum, QLD with plenty of stock that is ready to ship! Please contact us for more information.

Domestic & international shipping rates are set up so you'll receive an accurate shipping quote when you add products to your cart. RMK orders are shipped in recyclable or compostable mailers to reduce our carbon footprint.
RMK Survival Tin Pouch.
The leather work was first rate, really well done. The turn around from ordering to receiving was very fast. Would recommend RMK for all leather pruducts.
Graham Woodward. N.T.
The very best quality!
Fantastic product, the craftsmanship speaks for itself, highly recommend.
Happy shopper
RMK Survival Tin Pouch very well made looking forward to many years of use
Very happy with my purchase. Excellent quality and workmanship.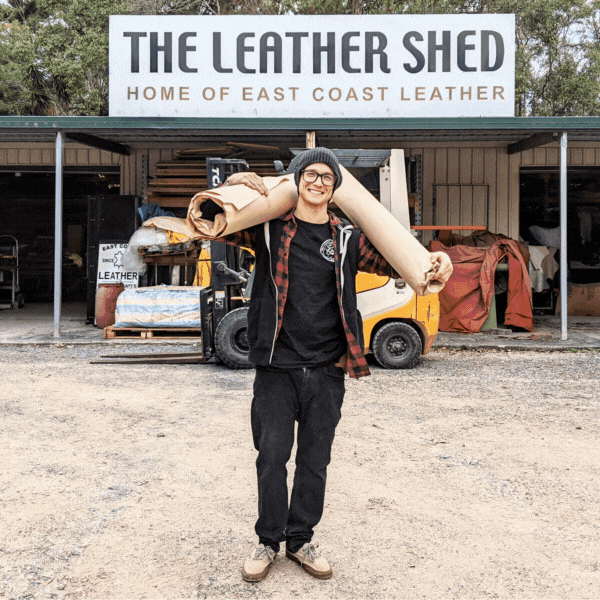 Premium Local Materials
When producing our best selling wallet, the first step is selecting our materials. We are very fortunate to have local manufacturerers close by for premium kangaroo leathers & suppliers for imported leathers from Italy, New Zealand & the United States. Hand selecting our materials ensures we get the best materials to work with and you get the best quality available.
Handcrafted By Our Small Family Business
From our family workshop to your family home. Premium materials & quality construction guaranteed 👌
Image Finished & Packaged With Care 🌿
Every wallet is carefully burnished & finished by hand with attention to detail. We ship across the globe in enviromentally friendly packaging.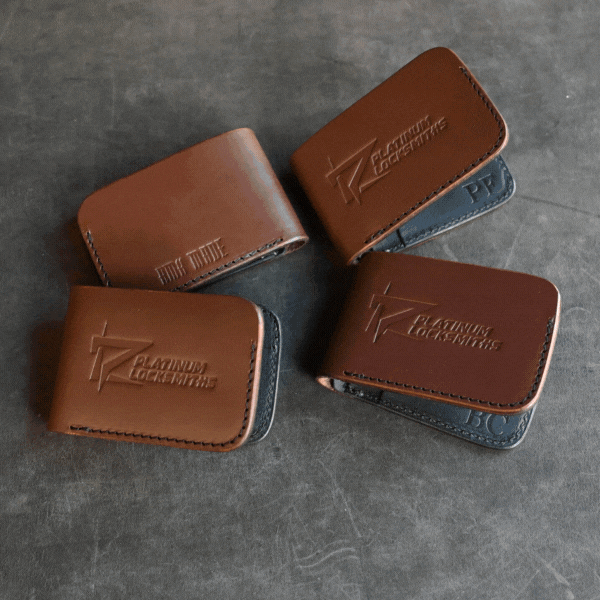 Branding & Personalisation
We make our stamps, so we're happy to make custom stamps & branded leather goods for corporate gifts.
Wallets, Belts, Key Fobs, Notebook Covers & Key Tags are our most popular promotional products.
SUBMIT ENQUIRY