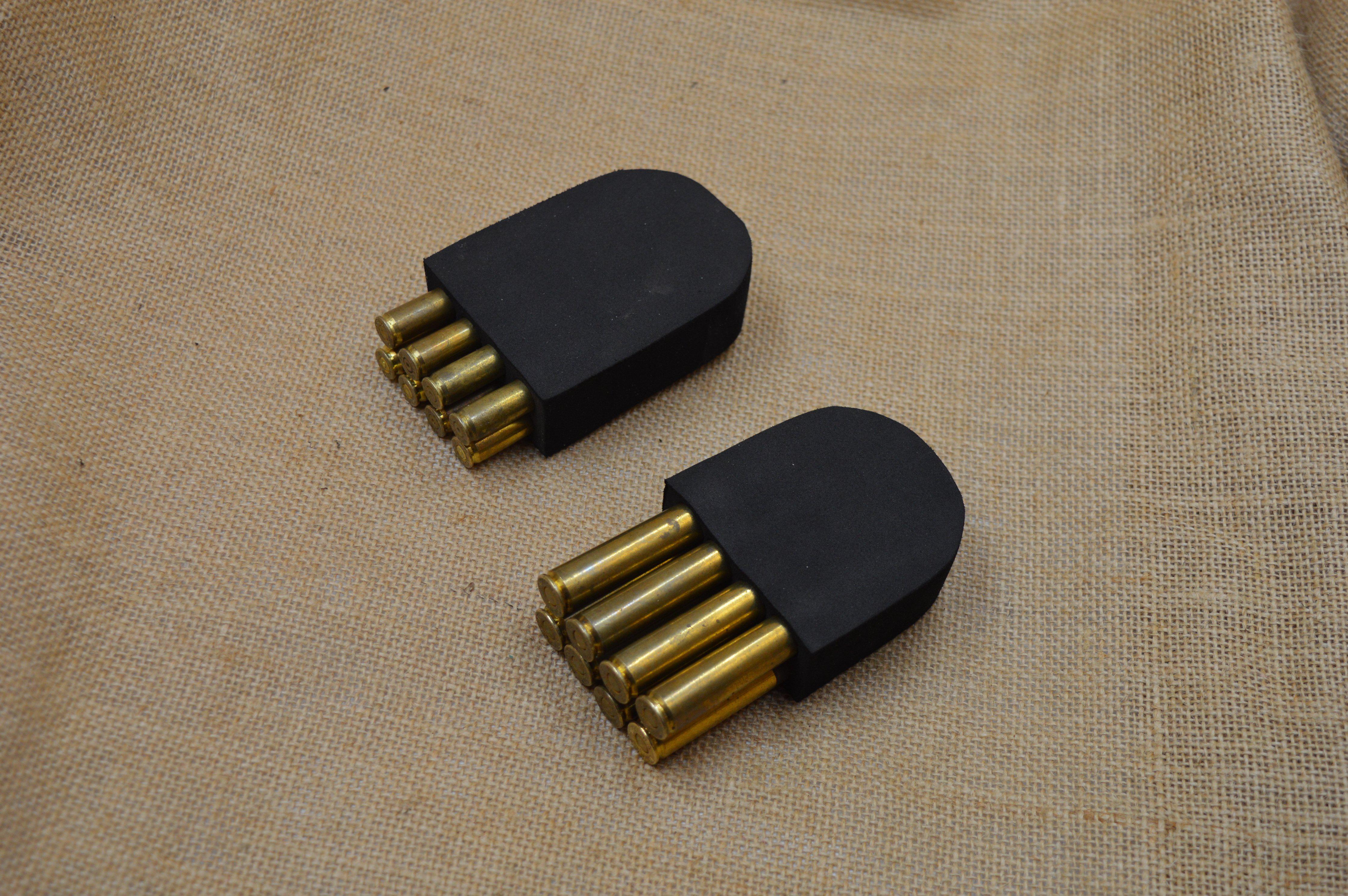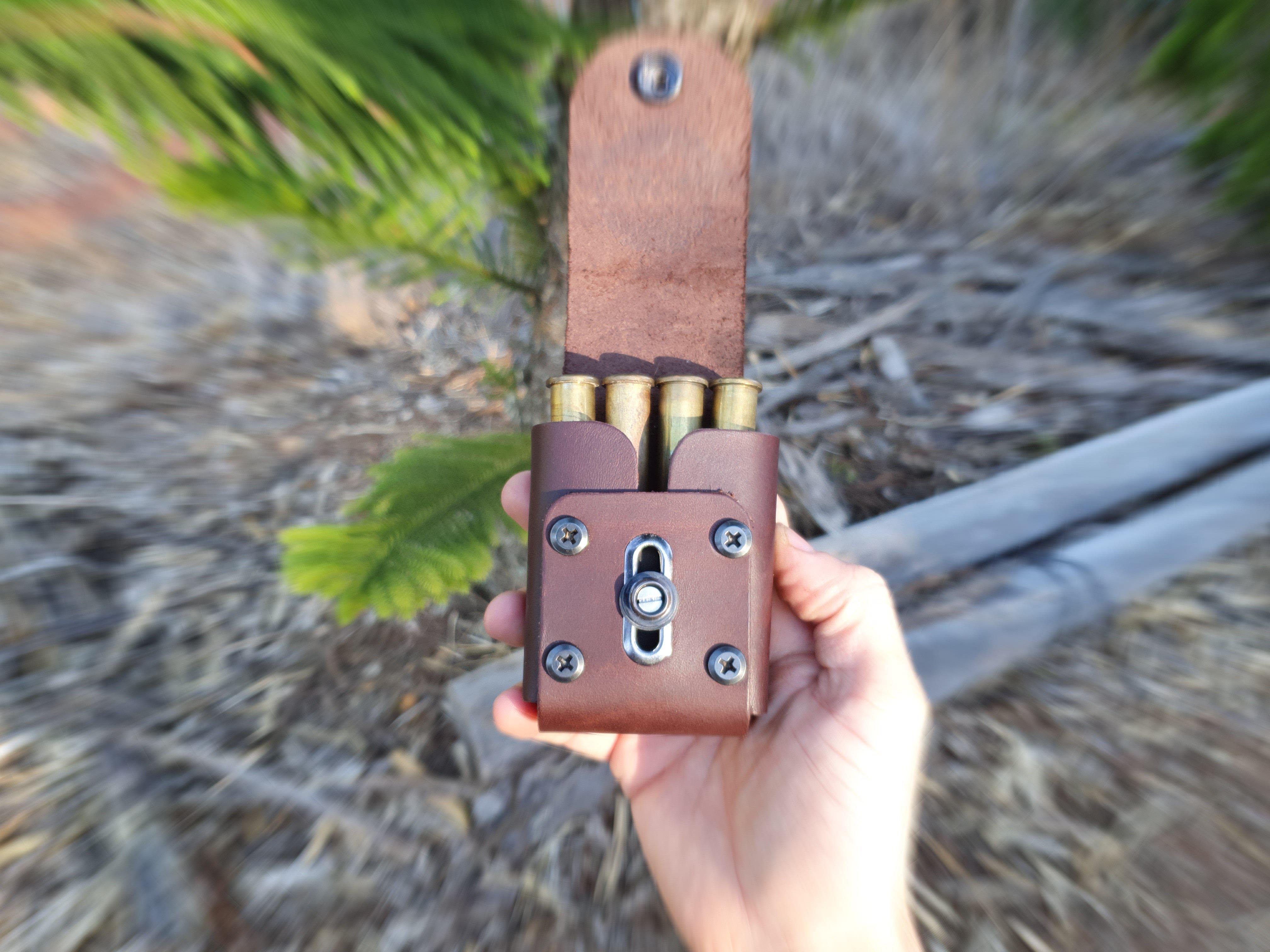 Foam Ammo Insert (Suits Standard Ammo Pouch)
---
Custom made foam ammo inserts, each one is cut, drilled and shaped by hand to suit the RMK adjustable ammo pouches. The high density foam I use for this product offers a snug fit and will hold your cartridges securely, while keep them separated so they don't make any noise.
> The 8 cartridge high power centre fire insert suits most popular calibres ranging from 22-250, .243, .270, .308 and 30-06. inserts for larger calibres can be arranged by contacting RMK
> The 8 cartridge insert suits .223, .38 Special and .357 magnum and other similar sized cartridges.

> The Big Bore 4 shot insert suits - 45-70, 375 Ruger and other similar sized cartridges.
Most of our leather goods are made to order with a 7 to 14 business day turn around time. Lead times can vary depending on how busy we are, the time of year and the complexity of the product.

If you're meeting a deadline, please contact us to find out our current lead time on made to order leather goods, and we'll try our best to assist you. Alternatively, we have a showroom in Coolum, QLD with plenty of stock that is ready to ship! Please contact us for more information.

Domestic & international shipping rates are set up so you'll receive an accurate shipping quote when you add products to your cart. RMK orders are shipped in recyclable or compostable mailers to reduce our carbon footprint.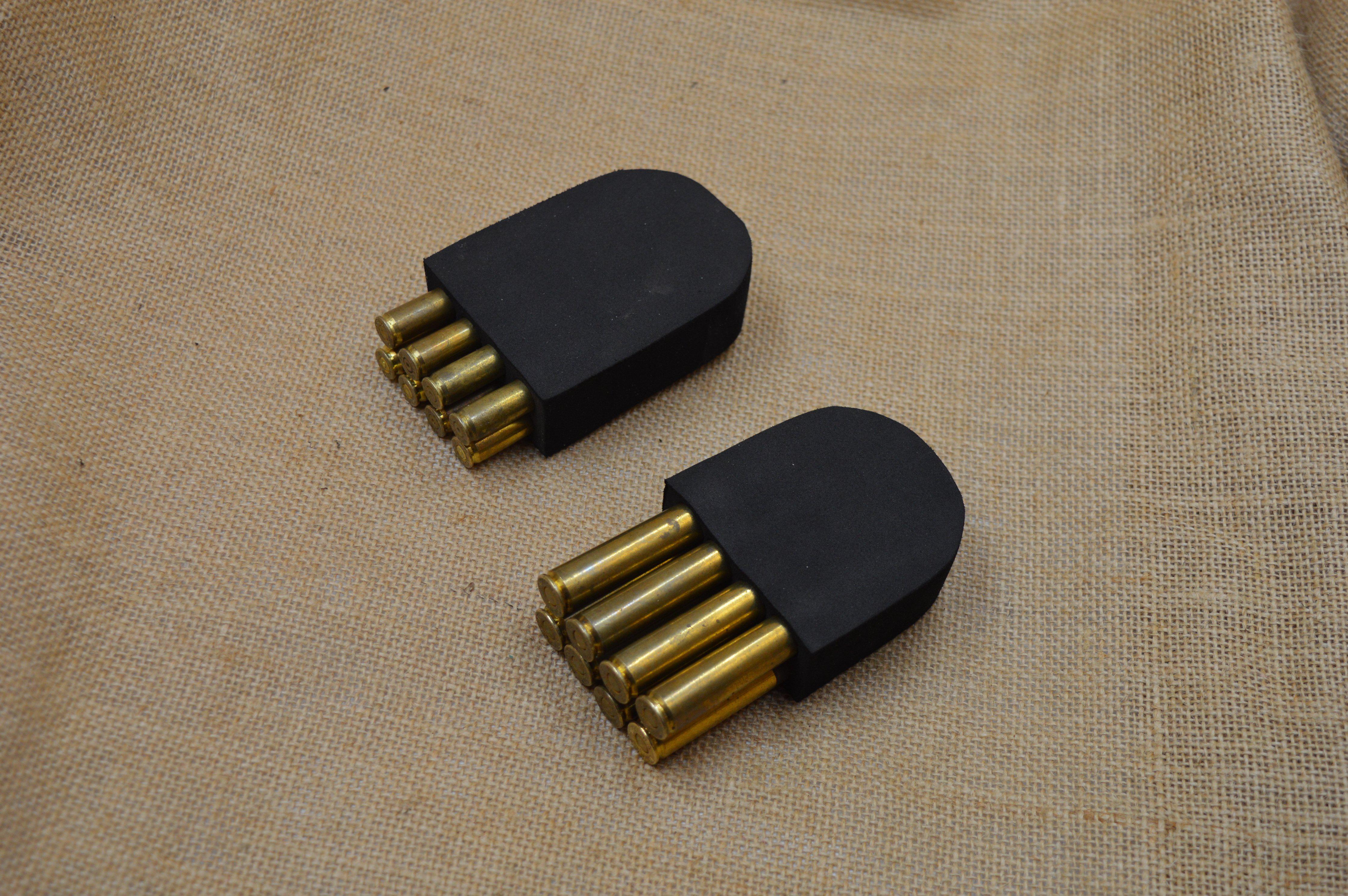 Foam ammo inserts
Purchased both small and large foam inserts for .223 and .303. Work wonderfully. My only criticism is that they are extremely tight which makes the rounds hard to pull out quickly. Could be a pro or a con depending on how you look at it and what you're needs are.
This problem is easily solved by with slight modifications. I cut the base of mine off to shorten them and also made the holes a little bigger. Obviously they are made to suit a range of calibers and case sizes so it's not a big deal at all.
Thanks for the feedback, I've found a twist and pull to remove a cartridge and twist and push to seat a cartridge into the foam block works well.
If you want to pull them straight out you could try poking a 2mm hole through the insert from the tapered hole through to the bottomof the insert. This will let a bit of air in and stop the suction. This is what we do for the 12 gauge inserts ON the large ammo pouch, otherwise they go POP when you remove them I've never really tried it with the centre fire inserts though
Ammo pouch
service and quality of work was 5 star! My product was custom made posted to me and received in under 2 weeks. I soon put in another custom order and there will be more in the future.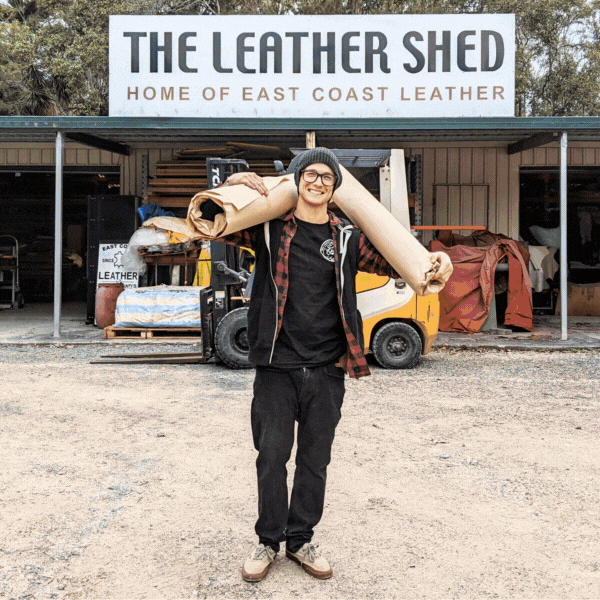 Handcrafted By Our Small Family Business
From our family workshop to your family home. Premium materials & quality construction guaranteed 👌
Finished & Packaged With Care 🌿
Every product is carefully burnished & finished by hand with attention to detail. We ship across the globe in enviromentally friendly packaging.
Image with text
When producing RMK made products, the first step is selecting our materials. We are very fortunate to have local manufacturerers close by for premium kangaroo leathers & suppliers for imported leathers from Italy, New Zealand & the United States. Hand selecting our materials ensures we get the best materials to work with and you get the best quality available.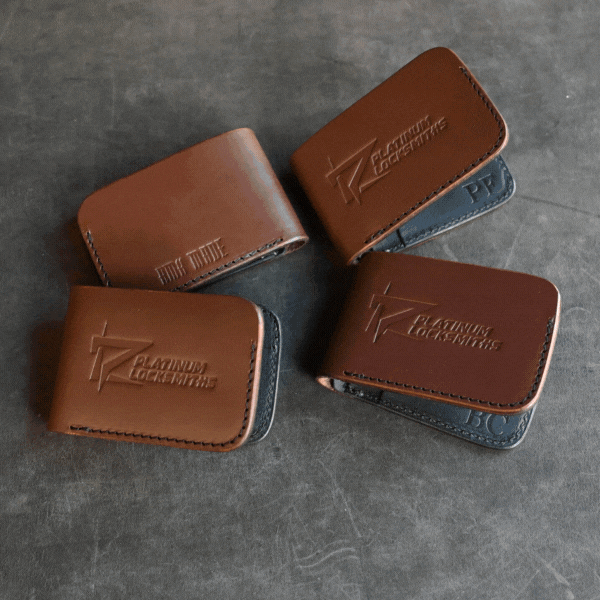 Branding & Personalisation
We make our stamps, so we're happy to make custom stamps & branded leather goods for corporate gifts.
Wallets, Belts, Key Fobs, Notebook Covers & Key Tags are our most popular promotional products.
SUBMIT ENQUIRY