RMK Esee 5
---
RMK leather works Australia retention sheath to suit the Esee 5. The design offers two stage retention from the blade and scales.  No keeper straps required, this allows for quick, easy and almost silent access to your bush craft knife when you need it. Just thumb ramp your knife out of the sheath like a kydex sheath.
PLEASE NOTE: All RMK carry adaptors are now 5 mm to 5.5 mm black Combo tanned leather made in Australia.

Mounting Options
Large Belt slide mount: Seeing the Esee 5 is such a heavy knife, it's best suited the large belt slide mount. It is easy to switch from horizontal carry position to the 45 degree carry position. Just undo the bottom mounting screw and pivot the sheath on the top mounting screw into the desired carry position and reset the bottom mounting screw. The sheath can also be flipped entirely, making this carry adaptor ambidextrous. 
Carry position:  Read through the following information and have a think about your preferred way to carry the sheath.
Draw style: How do you like to draw you knife? Right- or left-hand cross draw (usually in the 10 o'clock or 2 o'clock carry position.) Or right- or left-hand scout carry in the 6 o'clock carry position in the small of your back
Most of our leather goods are made to order with a 7 to 14 business day turn around time. Lead times can vary depending on how busy we are, the time of year and the complexity of the product.

If you're meeting a deadline, please contact us to find out our current lead time on made to order leather goods, and we'll try our best to assist you. Alternatively, we have a showroom in Coolum, QLD with plenty of stock that is ready to ship! Please contact us for more information.

Domestic & international shipping rates are set up so you'll receive an accurate shipping quote when you add products to your cart. RMK orders are shipped in recyclable or compostable mailers to reduce our carbon footprint.
Esee 5 sheath
Excellent quality and workmanship. Exactly as I ordered.
RMK Esee 5 / Laser Strike Retention Sheath
Superb quality and craftsmanship. Top quality leather and stitching. Fitment is perfect and retention is solid as a rock. Would purchase again. Thank you!
ESEE 5
Unbelievable craftsmanship and quality. The ONLY place to get your custom sheaths from!!
ESEE 5/JG5 Retention sheath and Belt slide holster.
Great knife fit, looks awesome and is super comfortable to wear. Highly recommended.
Retention sheath Awesome!
Fantastic craft work. Great stitching with a quality that shows through to the end product. Highly recommended.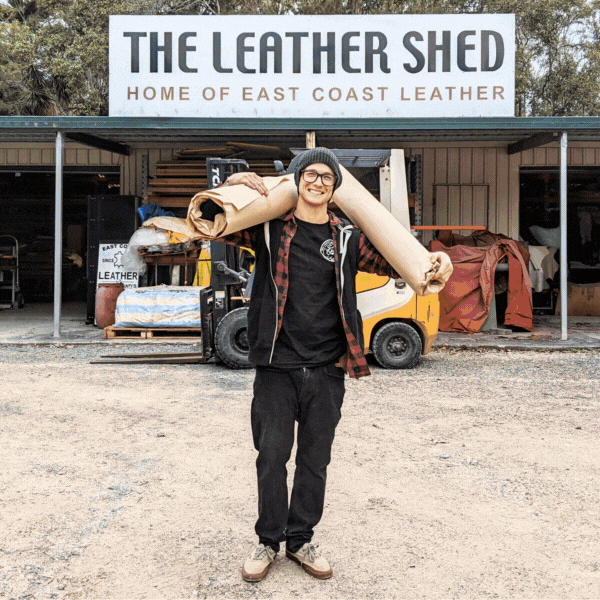 Handcrafted By Our Small Family Business
From our family workshop to your family home. Premium materials & quality construction guaranteed 👌
Finished & Packaged With Care 🌿
Every product is carefully burnished & finished by hand with attention to detail. We ship across the globe in enviromentally friendly packaging.
Image with text
When producing RMK made products, the first step is selecting our materials. We are very fortunate to have local manufacturerers close by for premium kangaroo leathers & suppliers for imported leathers from Italy, New Zealand & the United States. Hand selecting our materials ensures we get the best materials to work with and you get the best quality available.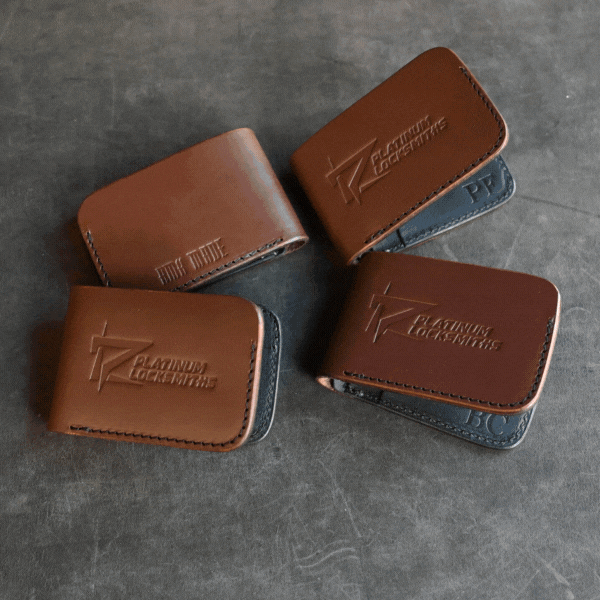 Branding & Personalisation
We make our stamps, so we're happy to make custom stamps & branded leather goods for corporate gifts.
Wallets, Belts, Key Fobs, Notebook Covers & Key Tags are our most popular promotional products.
SUBMIT ENQUIRY