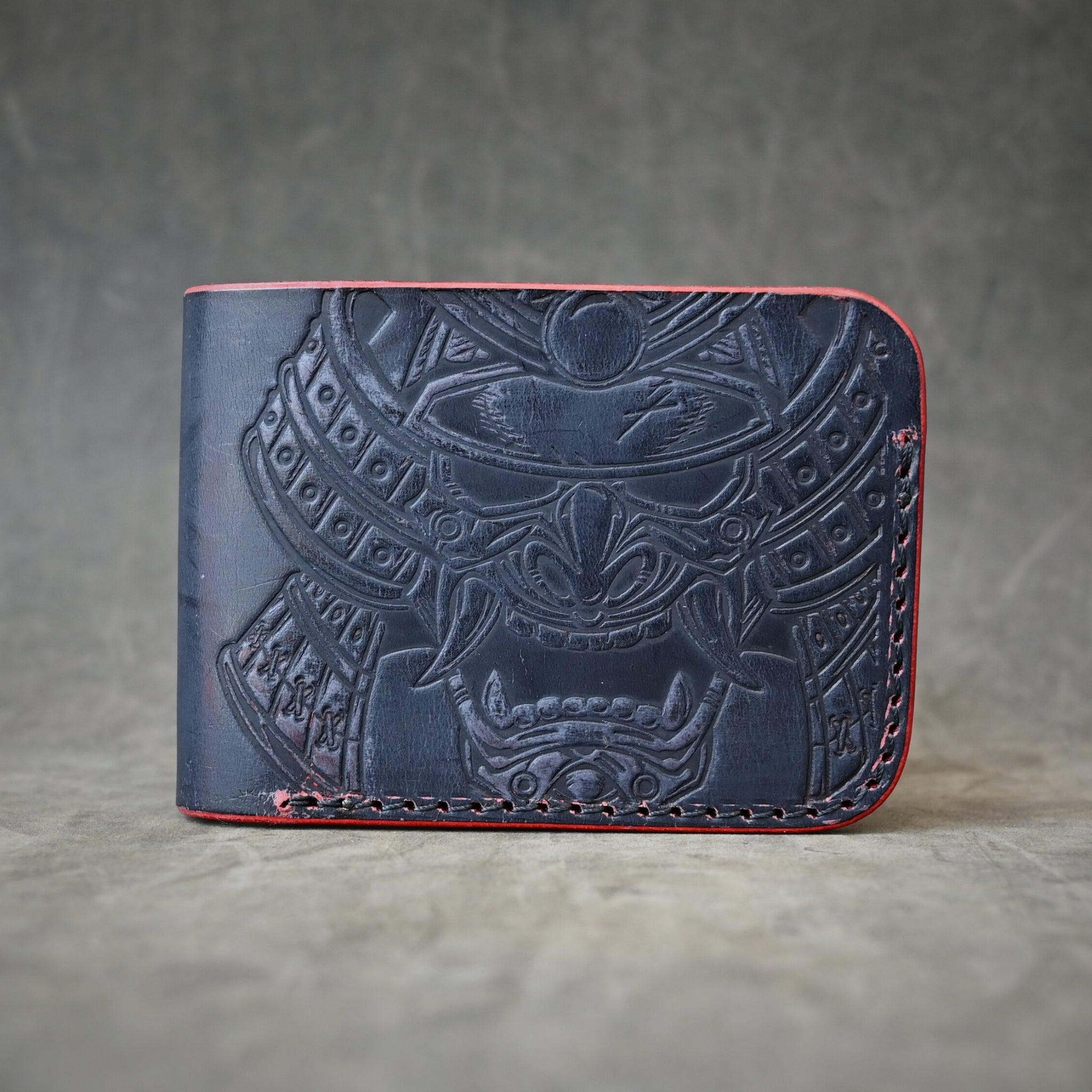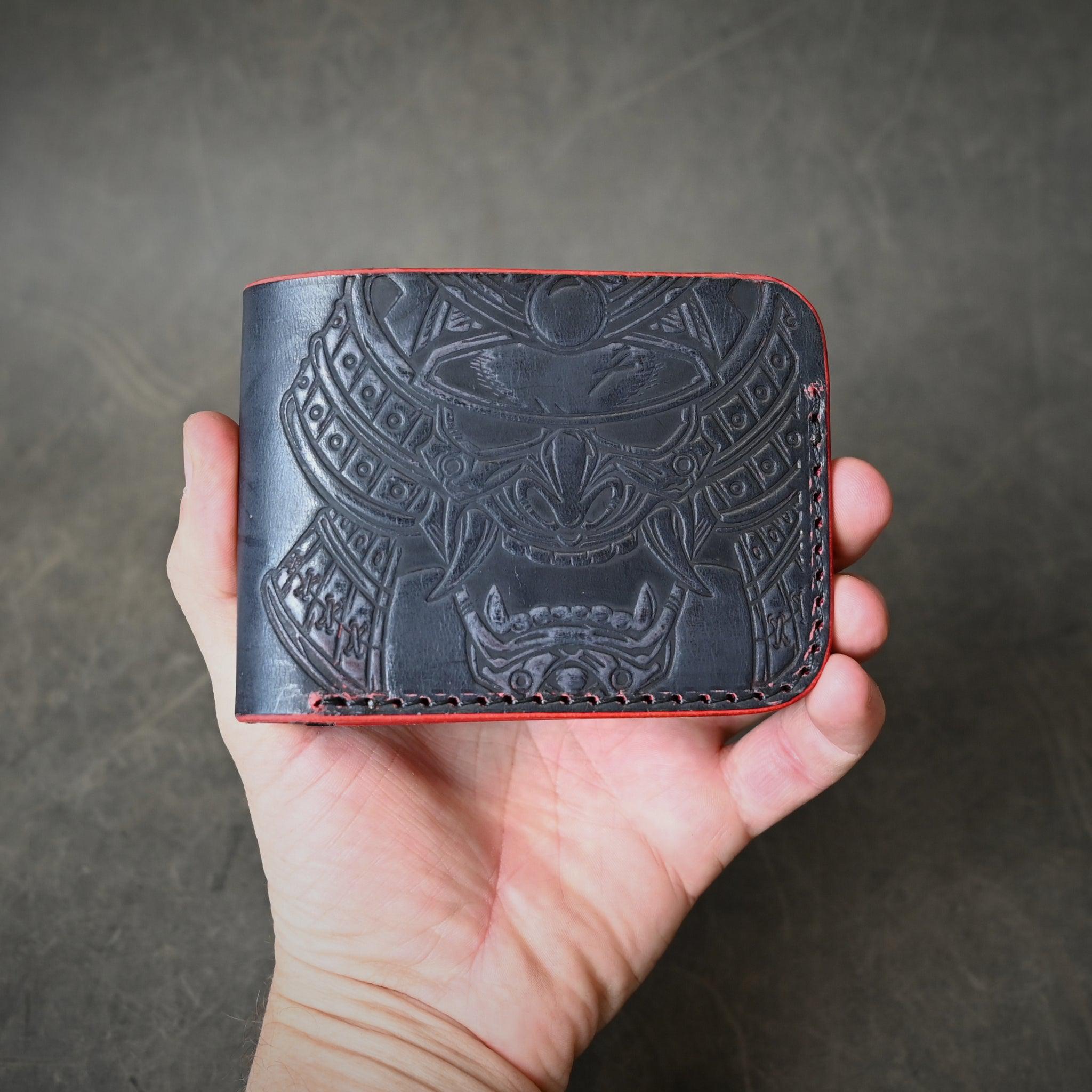 Bifold 2.0 Leather Wallet - Black Cherry Ghost Samurai Mask
---
So you're ready to ditch the bulky bifold and try the minimalist style? 

Introducing the new and improved RMK Bifold 2.0! Talk about a spectacular way to make an entrance! The updated version makes it's debut in black and red style! Our minimalist bifold wallets have been a great Aussie success story since their launch back in 2019. When I designed our original bifold wallet, I aimed to make it as small as possible and still carry unfolded Australian Currency. After a trip to Canada I realised that US and Canadian bills are a bit taller than our colourful Aussie bills and didn't fit!

Enter the RMK Bifold 2.0! With 2 main changes from the original 
The wallet is 7mm taller to accommodate for US and Canadian Bills. The extra height also makes stowing bills in the cash pocket easier
Based on customer feedback we have included a second thumb slot panel for easy thumb scrolling through increased stacked card storage.

The end result is a robust Aussie made wallet that is easier to use that we can market to the world!
Construction
Each wallet is handcrafted with attention to detail and finished with care by the RMK team. Made with a mix of Black Kangaroo leather and Black Cherry Burro Ghost leather which is in VERY limited supply. For more information on this leather click the Leather & Care Tab
With the RMK Bifold 2.0 Wallet, you're not just purchasing a wallet but joining a community who appreciate quality leather goods, the patina they develop over time & how they're made.
Durable, practical & Eye-catching 

Stack 10-16 cards & store unfolded notes in the cash pocket




Easily scroll through your frequently used cards with the thumb slot panels
The Samurai Stamp
The Kabuto is a type of helmet first used by ancient Japanese warriors and in later periods, they became an important part of the traditional Japanese armour worn by the samurai class. I've always loved the Kabuto so I had artist Matt Dyck draw me up a design to use on our products! The RMK Samurai Mask Wallet grabs attention with this highly detailed stamp on our most popular wallet.
Most of our leather goods are made to order with a 7 to 10 business day turn around time. Lead times can vary depending on how busy we are, the time of year and the complexity of the product.

If you're meeting a deadline, please contact us to find out our current lead time on made to order leather goods, and we'll try our best to assist you. Alternatively, we have a showroom in Coolum, QLD with plenty of stock that is ready to ship! Please contact us for more information.

Domestic & international shipping rates are set up so you'll receive an accurate shipping quote when you add products to your cart. RMK orders are shipped in recyclable or compostable mailers to reduce our carbon footprint.
Black Wax Buttero "Black Burro" Vegetable Tanned Leather comes from Conceria Walpier Tannery in Tuscany, Italy. They are well known for their traditional methods of vegetable tanning with tree barks that go back 100's of years.

The black finish is a matte black wax finish that will polish up and patina over time exposing more and more of the beautiful colour beneath. You can buff with a canvas cloth to remove some of the finish to get just the right look you want to start with; Note the wax is durable and will take some effort to remove.

RMK bifold wallets require very little maintenance if carried everyday. The natural oils from your hands are enough to keep the leather hydrated and the wallet will slowly form a rich patina over time. When not in use, leather goods should be stored in a dry place out of sunlight, ideally in a cotton bag. When stored, it's a good idea to wipe them with a soft cloth or polishing brush every few months.
Closed dimensions:
Length - 110 mm
Height - 82 mm
Thickness - Approx 11 mm (varies depending on exterior leather choice)

Length of open wallet - 220 mm

Please Note:
There's no coin pouch in this minimalist design to maintain a low profile and durable wallet that's made to last for years to come.

Our minimalist bifold wallets are made to carry Australian notes. Canadian & American bills are too tall for this wallet. We look forward to making a minimalist wallet suitable for any currency in the future!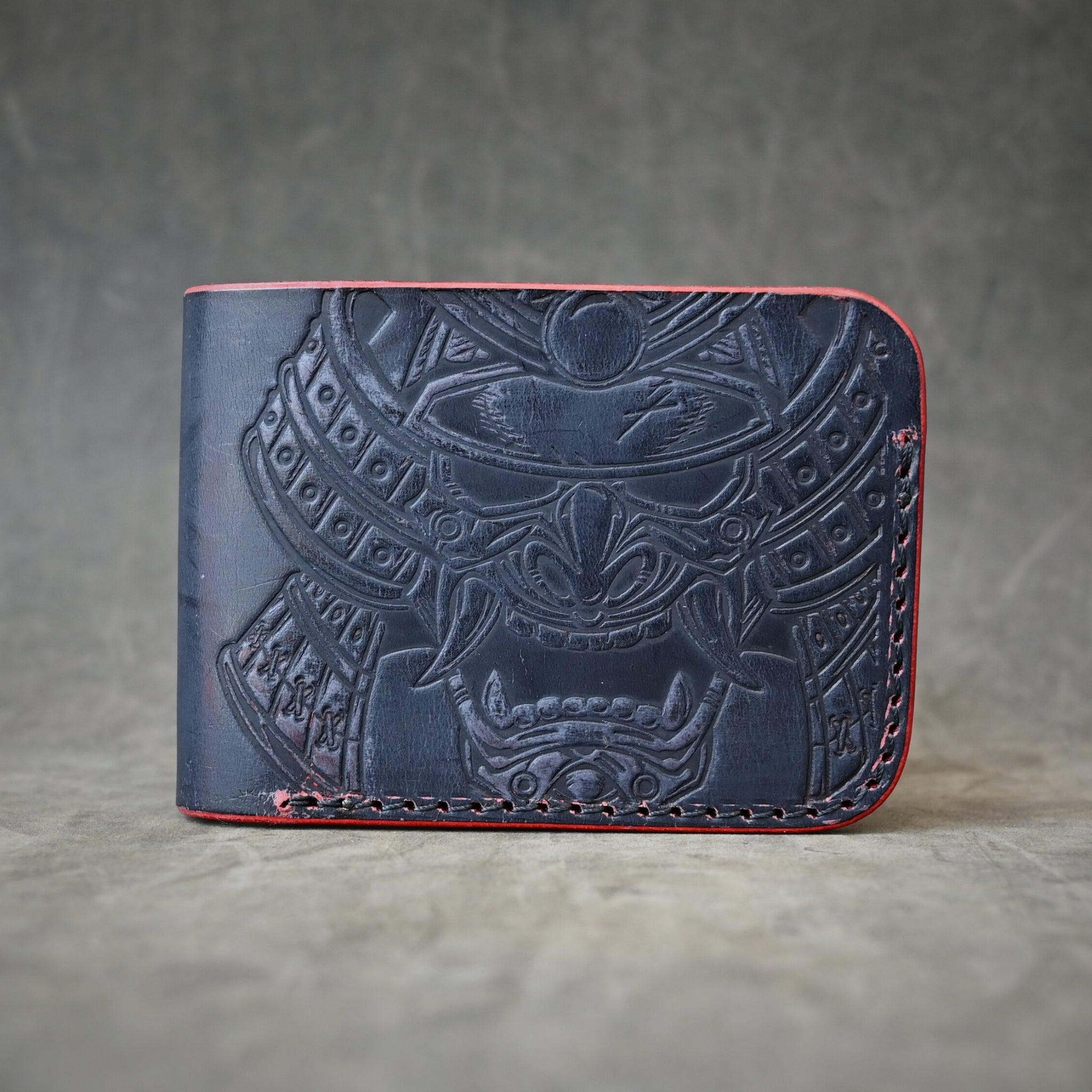 This product has no reviews yet.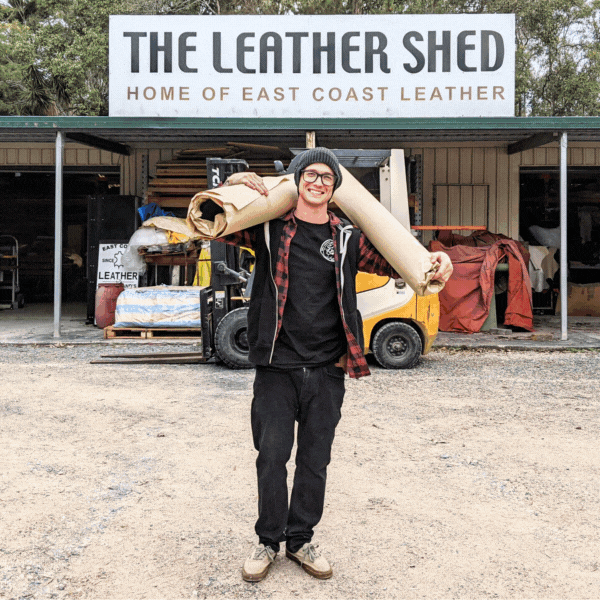 Handcrafted By Our Small Family Business
From our family workshop to your family home. Premium materials & quality construction guaranteed. 👌
Finished & Packaged With Care 🌿
Every wallet is carefully burnished & finished by hand with attention to detail. We ship across the globe in enviromentally friendly packaging.
Local Leathers
When producing our best selling wallets, the first step is selecting our materials. We are very fortunate to have local manufacturerers close by for premium kangaroo leathers & suppliers for imported leathers from Italy, New Zealand & the United States. Hand selecting our materials ensures we get the best materials to work with and you get the best quality available.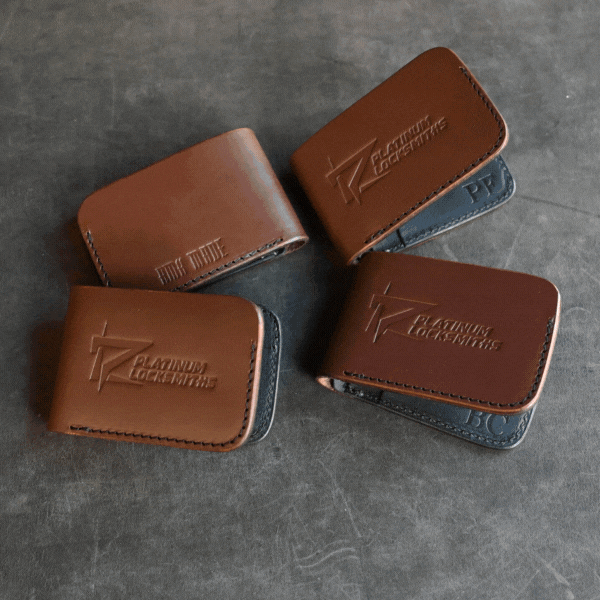 Branding & Personalisation
We make our stamps in house, so we're happy to make custom stamps & branded leather goods for corporate gifts.
Wallets, Belts, Key Fobs, Notebook Covers & Key Tags are some of our most popular promotional products.
SUBMIT ENQUIRY